Commercial Flooring Contractors
Richard's Carpet + Flooring can handle any type of commercial flooring job. Our qualified and highly skilled tradesmen can repair, replace, or install your floors, and we guarantee that the work will be done correctly, professionally, and on time. When it's time to replace that old floor, or just fix up a few spots here and there, we offer expert services for everything from floor repairs to new floor installations and anything in between!

Why You Want To Call
Richard's Carpet + Flooring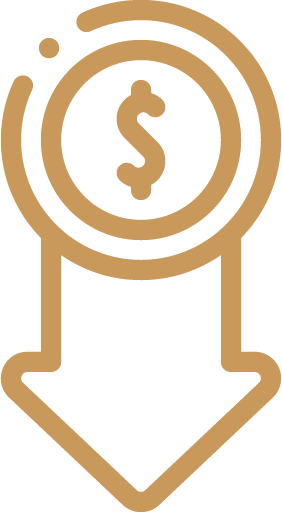 Around Your Schedule and Your Price Range
If you are in need of a new office floor, you can choose one that meets your needs without disruption to your office schedule. Richard's Carpet + Flooring specializes in projects that require off-hours completion so the  work doesn't interfere with your busy schedule.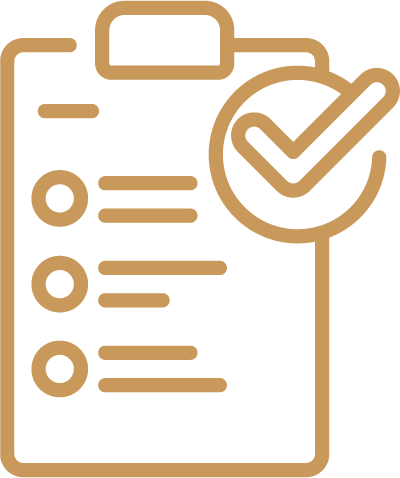 No Project Is Too Big or Too Small
We have a full-service commercial, residential installation and repair team. We'll work with you to get all of your projects back to operating condition as quickly as possible. No job is too small for us!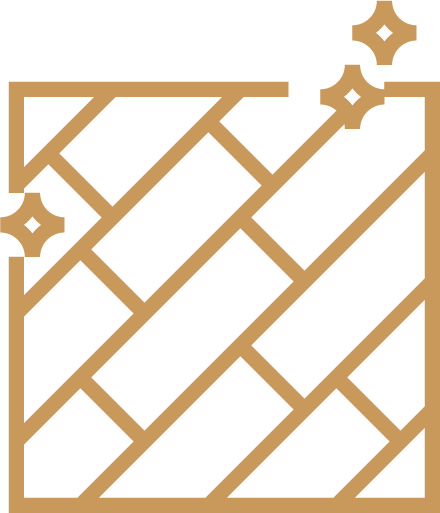 Richard's Carpet is your one stop shop when it comes to flooring in Minnesota. You'll find our experienced team ready to get all your projects done quickly and efficiently. When looking for a commercial flooring contractor, contact us or request a free quote!
Experienced Commercial Flooring Installers: Ensuring a Flawless Installation Process
The installation of commercial flooring is a job best left to professional contractors. Anyone who has ever seen a poorly installed floor can testify to the fact that it costs money, delays schedules, and can ruin a reputation. We have worked hard over the years to bring together the best team of flooring professionals in the industry and our excellent reputation is well known, and deserved.  Contact Richard's Carpet + Flooring for the best flooring installation you've ever had.
We have more than 25 years of experience installing commercial flooring. With us you can rest assured knowing we will provide the right quality and service for your project, on time and at a price you can afford.
Once you have decided on the right flooring for your project, it's time to get started with the installation. You can rely on our certified installers who have been trained to install the flooring properly, making sure to follow all safety protocol and detail to include the best possible finish. A project plan which includes all safety procedures will be established prior to the start of your project. Ongoing communication and updates throughout the project are also essential.
Commercial Tile Contractors
For business proprietors seeking to elevate both aesthetics and functionality within their business premises, contemplating the installation of tile flooring proves highly advantageous. Renowned for its durability and adaptability, tile flooring confidently endures the challenges of high foot traffic and the diverse demands of commercial spaces.
Commercial settings extensively employ ceramic and porcelain tiles for various applications. Tile flooring, characterized by its robustness and endurance, stands as a long-lasting flooring solution. Beyond its durability, it boasts additional merits such as ease of maintenance, straightforward installation, and aesthetic appeal.
The involvement of adept Commercial Tile Contractors holds the potential to optimize the installation process, saving valuable time and resources for your commercial setup. A streamlined installation translates to minimal disruptions to your business operations, ensuring a consistent customer base and uninterrupted traffic flow. Tile flooring presents a host of advantages, encompassing resistance to moisture, resilience to high temperatures, and an inherent ability to fend off stains and spills – qualities that collectively position it as an exceptional choice.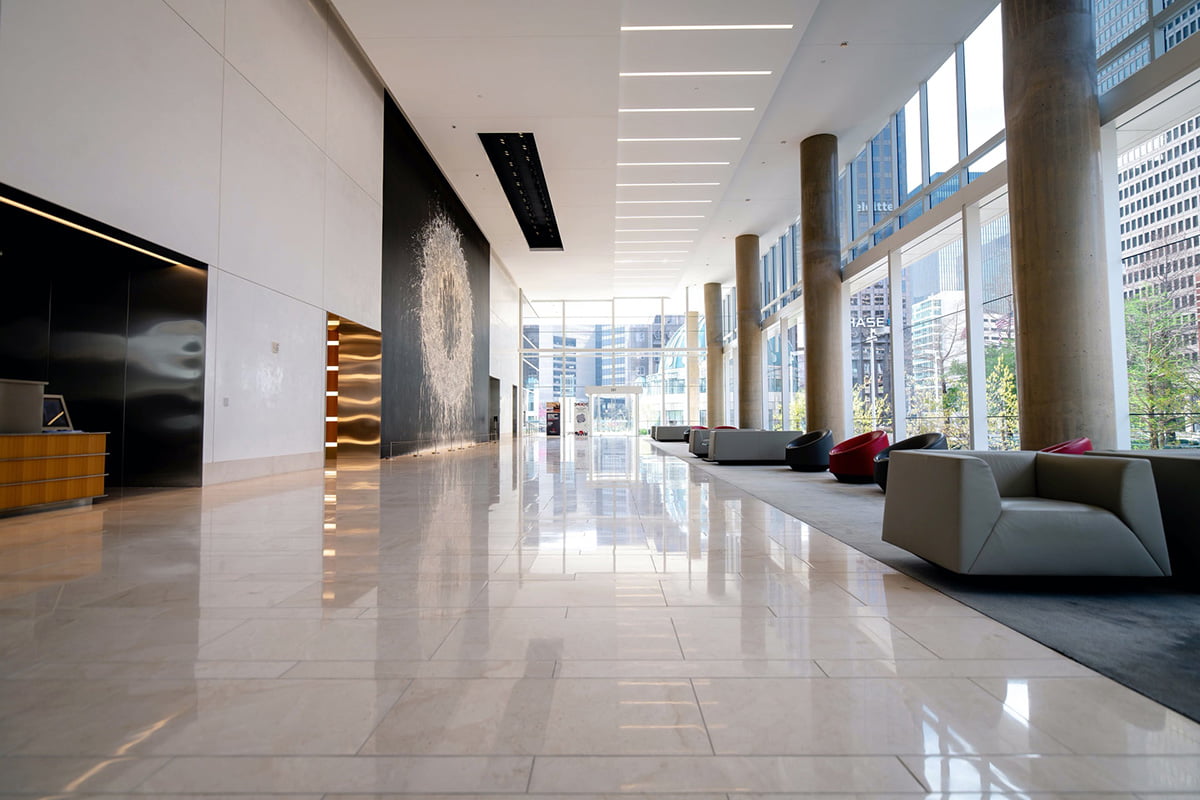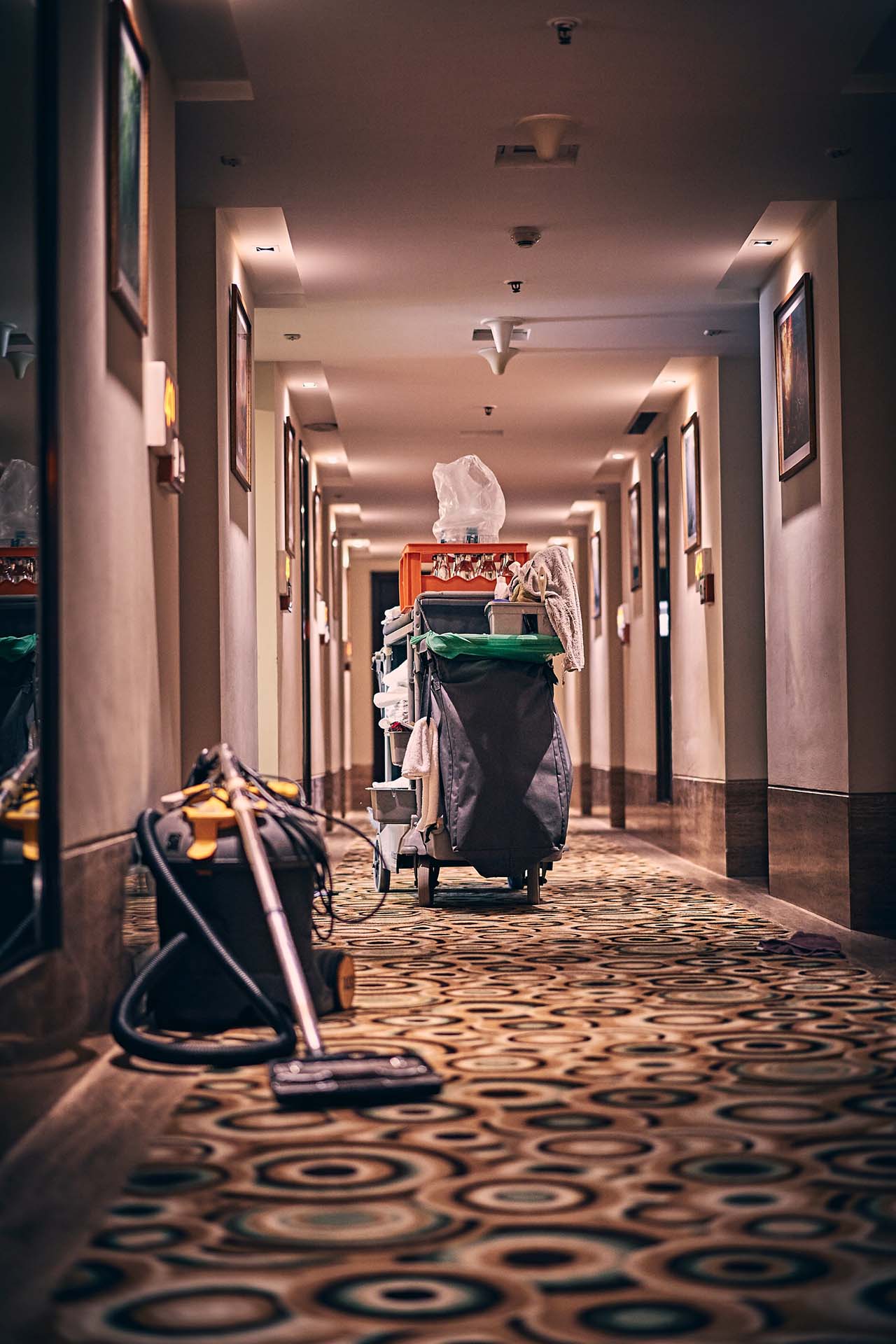 Carpet Installation: Commercial Carpet Installers
Renowned for its comfort and adaptability, carpet stands as the premier choice in floor coverings, gracing both residential abodes and diverse businesses. With its suitability for various surfaces, it's particularly favored for workplaces, offering both versatility and safety with its non-slip nature and impact-absorbing attributes.
When the time comes to refresh your business or office carpeting, enlisting adept commercial carpet installers becomes paramount. Our expertise lies in seamlessly installing and restoring commercial carpets across diverse facilities and offices. We manage every aspect, delivering a process marked by integrity, transparency, and warmth. A professionally installed carpet from Richard's Carpet + Flooring not only enhances aesthetics but also signifies the excellence in products and services you're renowned for.
Commercial Vinyl Flooring
Commercial vinyl flooring is common in high-traffic areas such as offices, shops, galleries, schools, universities, and more. Industrial vinyl flooring is specially designed for areas that have harsh environments and high foot traffic.
These hard wearing commercial vinyl floors come in a variety of styles with different features. Some are extremely tough and have an anti-slip  texture which adds a valuable safety feature to the area being used. Products with cushioning are also available if a reduction in noise levels is a concern.
When choosing your vinyl flooring, you'll want to consider what type is best for your environment. At Richard's Carpet, we work with a huge range of commercial vinyl flooring, so you'll definitely find the perfect choice.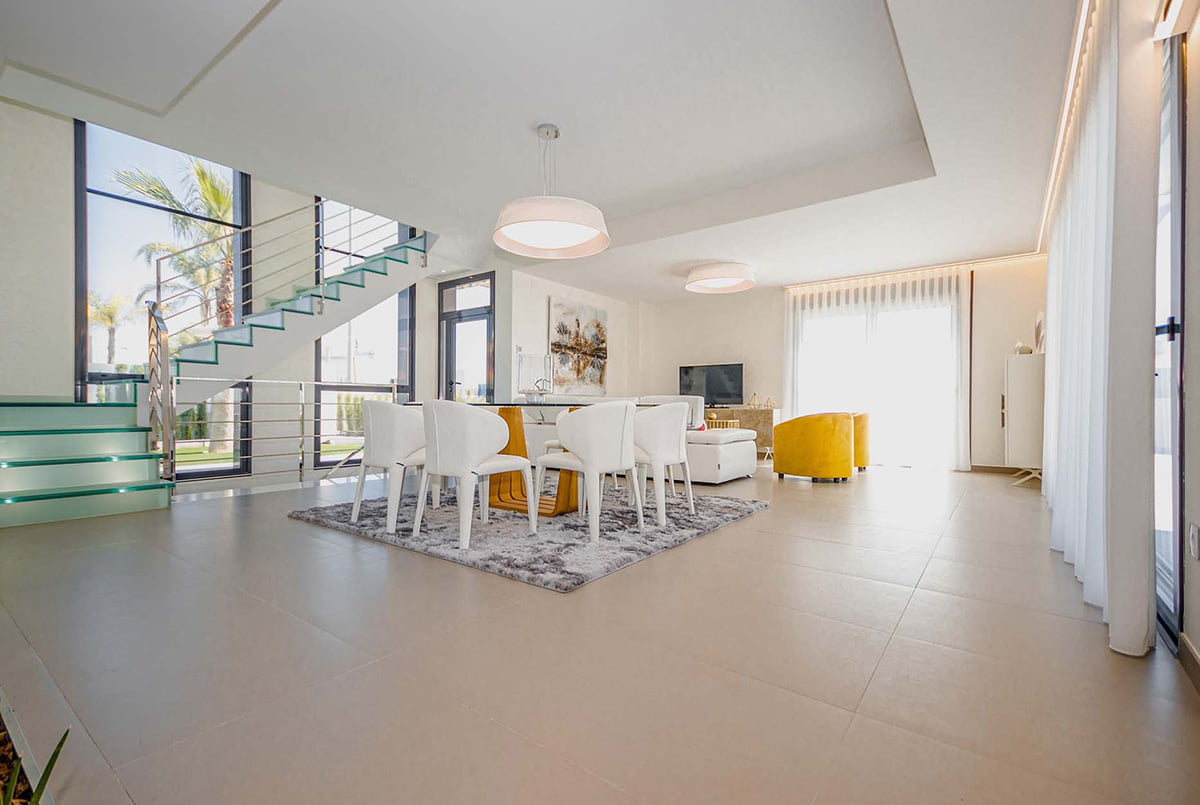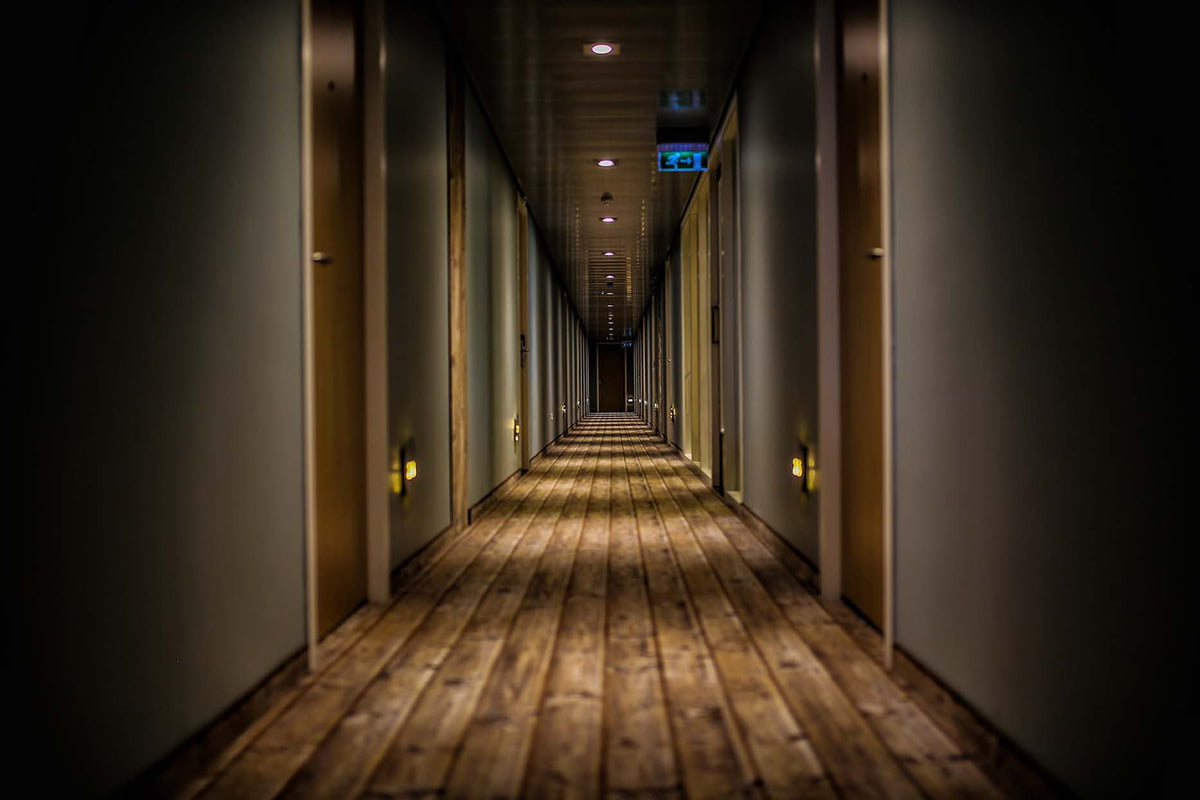 Commercial wood floors are available in several styles, including traditional, modern, and anywhere in between. They can look modern or sophisticated, traditional, or rustic, and can look right at home in any type of business. However, they do require maintenance, and that's where Richard's Carpet + Flooring comes in. We can guide you step by step from beginning to end and show you how to keep your floors beautiful. 
You have many options when it comes to commercial wood floors. From minor repairs to entire refinishes, or installing new wood floors,we can do it all. We are experts in the field and know the unique requirements of different types and designs of wood floors. For repairs, we make sure the job is done right so that you can enjoy the benefits of long-lasting beauty. Knowing how to do it right no matter what the subfloor, including floating, nail down, staple down, and glue down,there is no guess work when you choose Richard's Flooring. We also have all of the expertise needed to handle a wood floor that has a very unique pattern.
After we're finished, we will do a thorough cleanup of the jobsite, then we will proudly show you your new, beautifully restored floors. Please contact us today for your commercial wood flooring repair and installation.
Commercial Epoxy Flooring
When a work area must withstand the constant abuse of foot traffic, furniture, and equipment, it might need to have a strong and durable coating applied to it. An epoxy floor coating installed, for example, can withstand the abuse of foot traffic and equipment.
Epoxy Floor Coatings for Concrete are a tough and durable solution for any concrete floor. They provide long-lasting protection against stains and grease, giving floors a more vibrant look and feel. They can also be used in areas with heavy traffic where floor cleaning is difficult or impractical.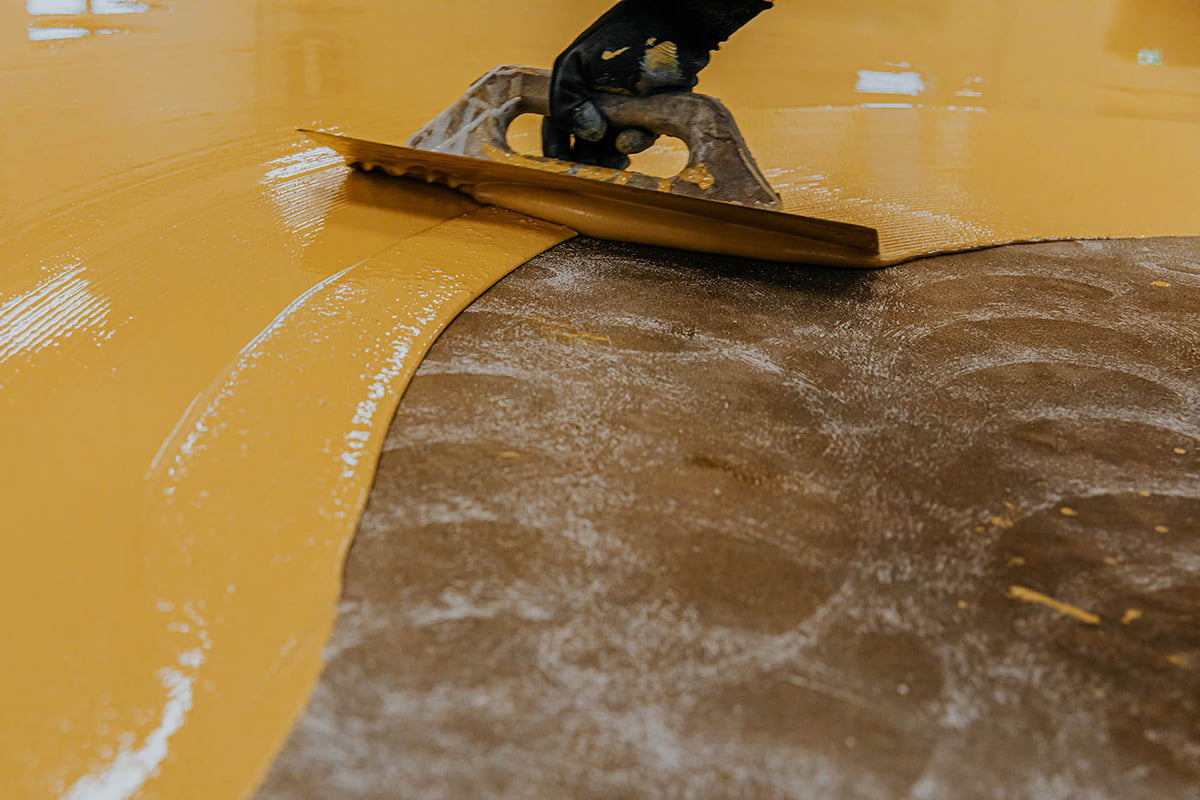 Why Richard's Carpet + Flooring-
Commercial Flooring?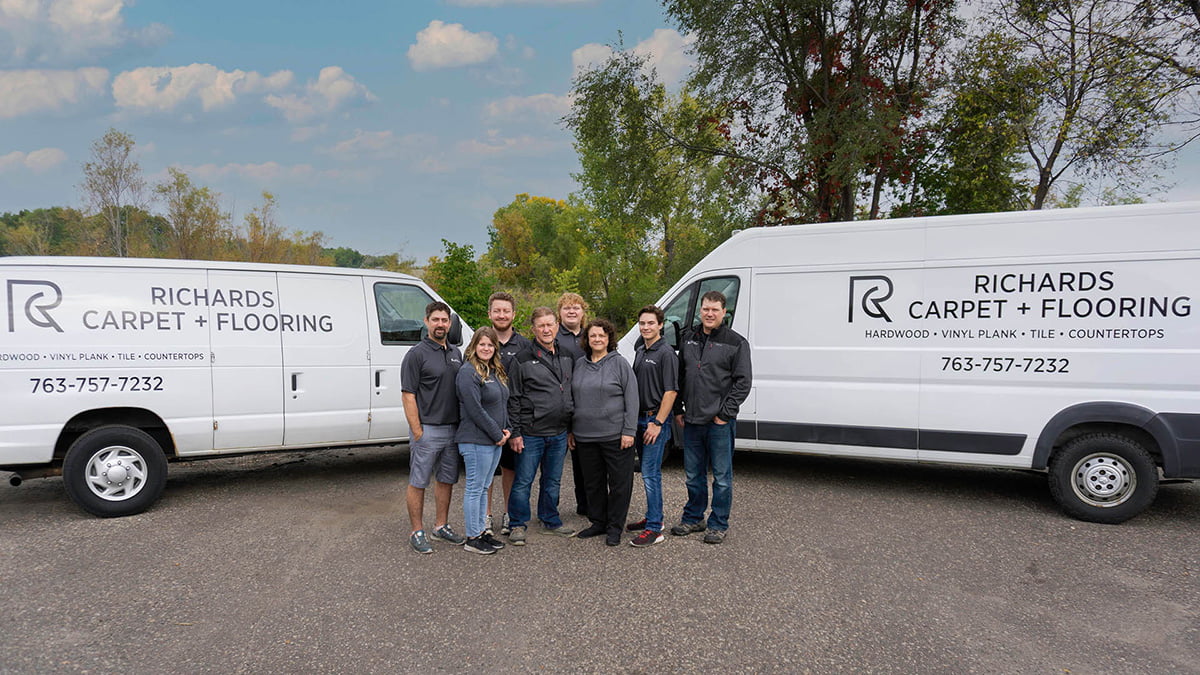 Whether you are upgrading a small office space or revitalizing a hotel with a grand ballroom, our experts will provide solutions for the toughest floor covering challenges and help guide you to the perfect commercial flooring for your business needs.
Our extensive commercial library features the latest styles and designs in commercial carpet, ceramic, porcelain tile, laminate, hardwood and vinyl flooring. As well as a complete selection of quality products, we're with you every step of the way.
Ready for a Free Estimate?​
Get started with our online form to get a free estimate on Commercial Flooring Installation