Looking for an expert floor installer that will help you repair or install a new tile floor? Richard's Carpet + Flooring offers quick and quality solutions to any tile floor problems you might have. Whether you're new to the tiling market or have been tiling for years, we'll help you choose the right tiles for all your flooring projects. We work diligently to ensure your project is completed promptly and to the highest standards.

Why You Need To Call Richard's Carpet + Flooring
Richard's will take care of everything for you. You can count on us to manage your tile installation project and solve any issues as they come up. Our installation and sales team will help you decide which options are right for your space and your budget. We'll recommend the right products and complete your job on-time . Also, we are happy to handle additional services to make your project go smoothly, such as recycling your old tiles. 
As part of our commitment to providing you with quality service, we employ only the best, most experienced and knowledgeable installers. When our installers are there, feel free to ask any questions you may have. We promise to provide the quality and care that you want to see in your own home.
It can be overwhelming to choose which remodeling projects you want to have completed and for what price. Our installers will treat your home like it were their own, and won't skimp on the quality of work. Whether it's a small bathroom, kitchen, or a larger room remodel, our installers will make sure that your home is completed to your complete satisfaction!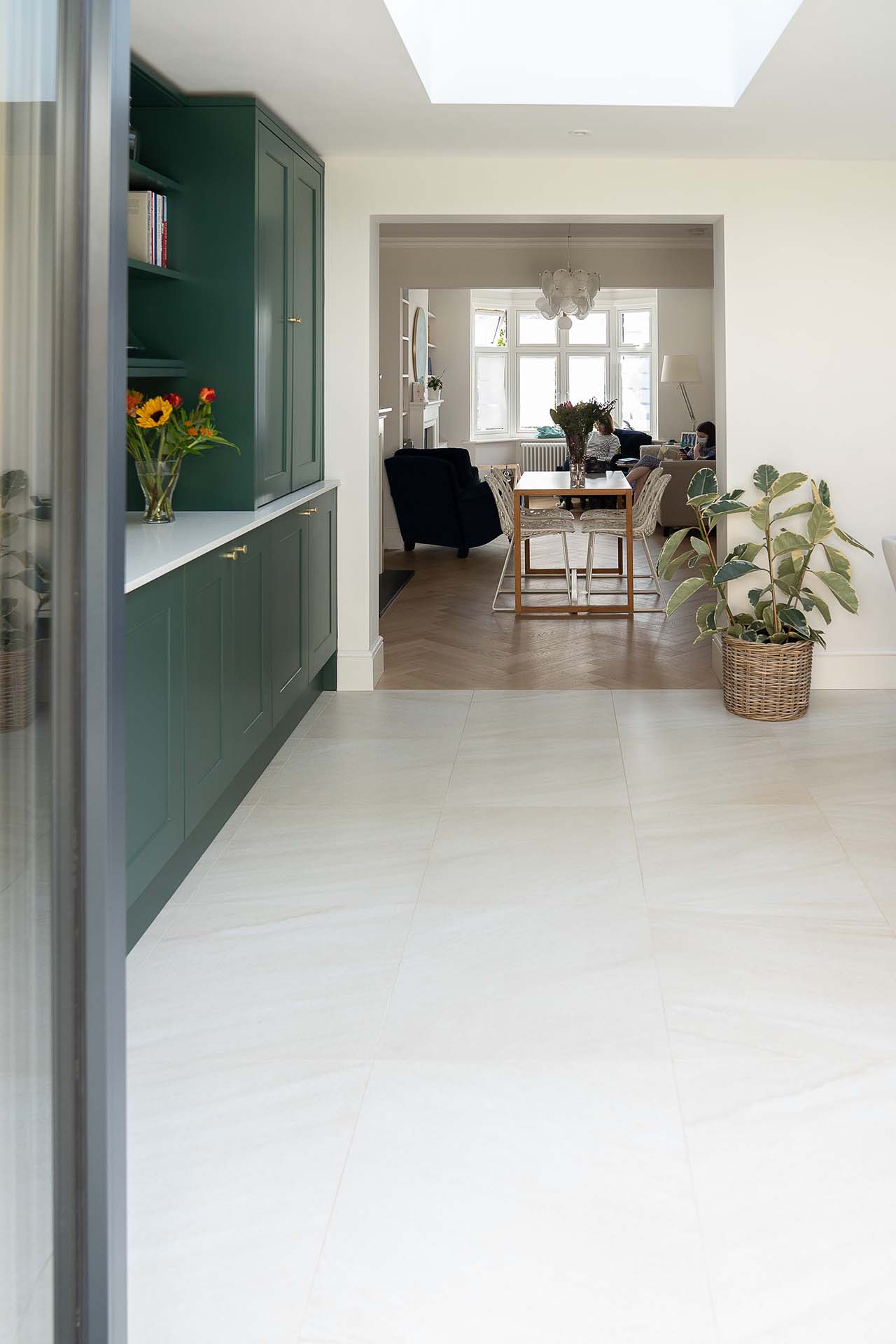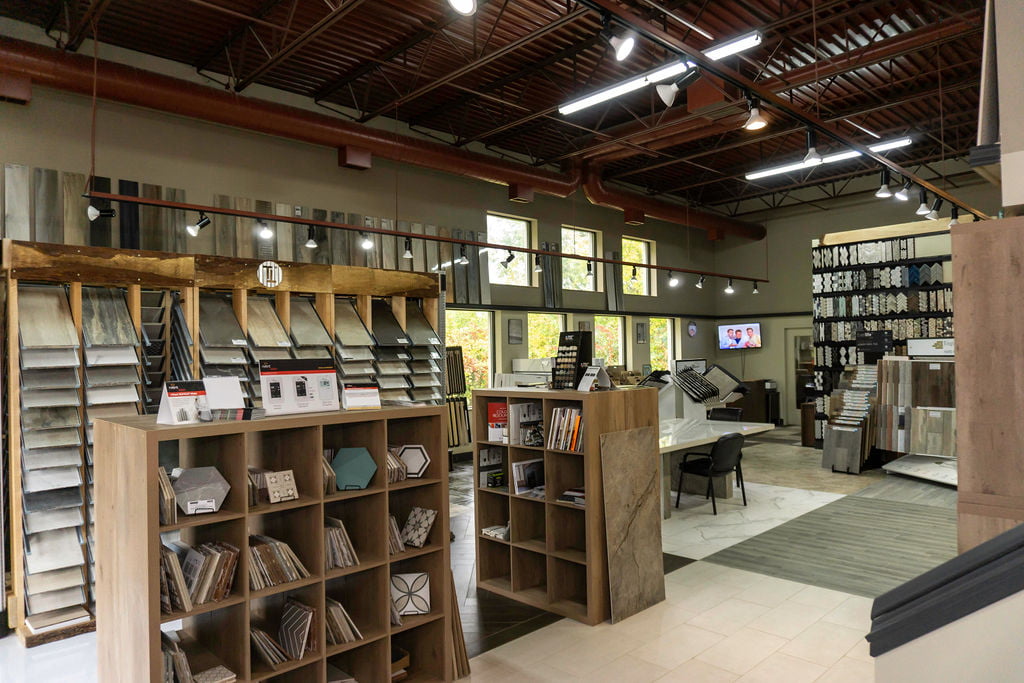 Richard's Carpet + Flooring Tile Installation Service Options
What Exactly Is The Subfloor And Why Does It Matter?
When installing tile flooring,your subfloor is the building material you have underneath your existing flooring. It can be a wood product, or concrete, and we need to make sure it is ready to accept the new tile. First we must make sure the subfloor is strong and solid enough for a tile installation. Next, we will repair any cracks , holes, low or high areas.  
Concrete is an excellent subfloor to have when tile flooring is being installed.  It has a stable, flat surface that is very easy to work with. Plywood is not the best choice because it expands and contracts, but as long as it is thick enough and very solid,  it can still produce an excellent result.  Our installation experts will help you determine what the best material for your tile installation project is.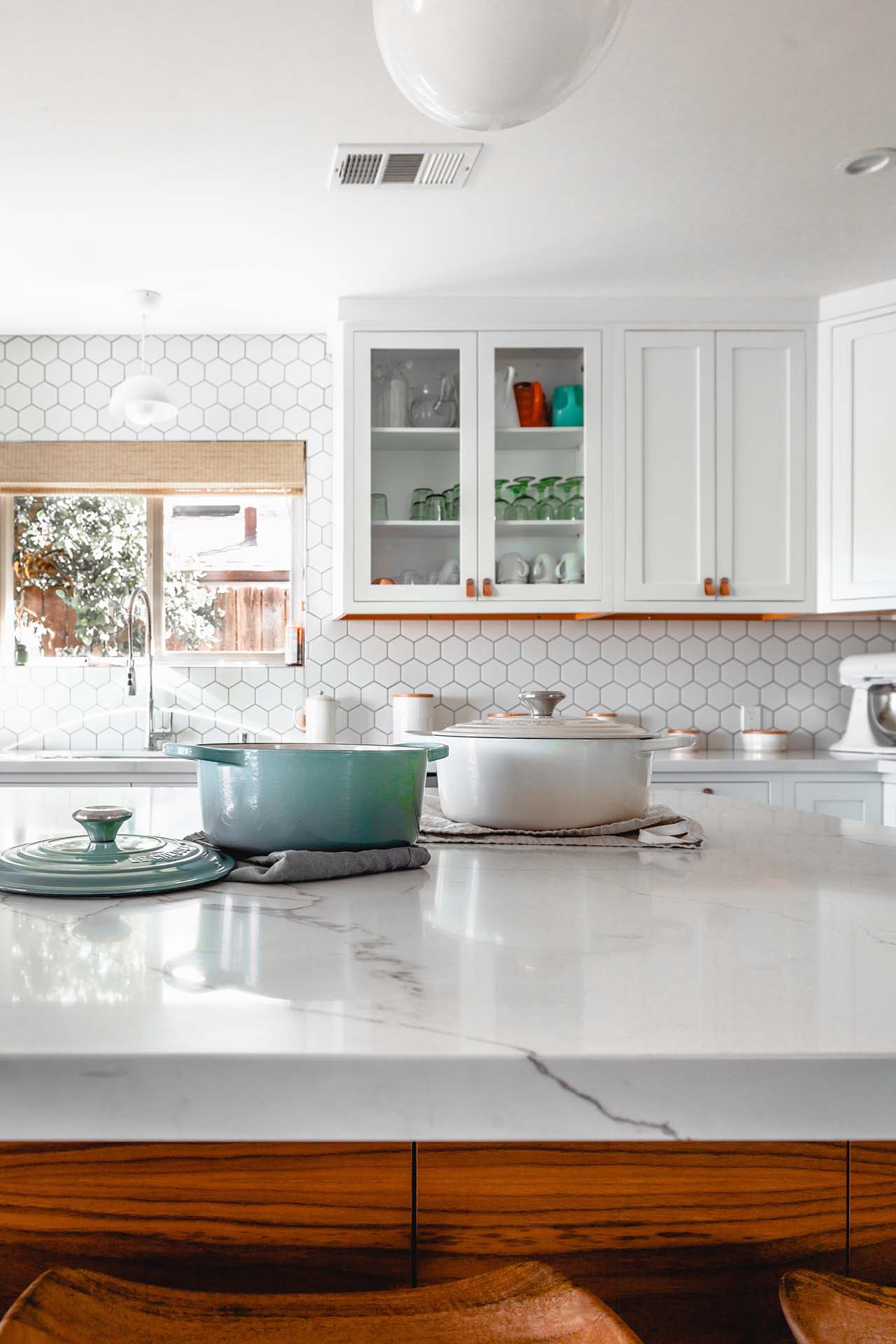 Inspection Checklist by Expert Tile Flooring Installers
We perform a complete inspection of your tile before and after it's installed. This includes inspecting the grout, sealer, tiles, and visual overall appearance.
Before we grout the tiles, we polish them to make sure they're evenly polished. Then we check to see if any of them need to be adjusted or changed and perform this important step before continuing. 
The key to a quality tile installation is neatly installed grout. We make sure visually that the grout is clean and straight, and also adjust any excessive wide grout lines for a more consistent and uniform appearance. 
We'll cover high traffic areas with grout sealant during the installation process, and we'll go over the best maintenance techniques to keep your tile looking new for as long as possible. When the job is done we'll leave with you any leftover tiles and grout for use later, if ever needed.
Why Do I Need A Professional Installer For Tile Installation?
Whether you are doing home renovations yourself, or have hired a contractor, there are many things you need to know. The first thing you need to do is research , so you know what you are getting yourself into. Stone, glass, and ceramic tile are delicate materials, and installing them correctly can make a huge difference in the finished product as well as the lifespan of your project. A professional installer can seem expensive at first, but you'll be glad you made the investment when you see your completed job and it looks amazing. 
Before starting your renovation project, tile, grout, and design are all important elements needing attention and some thought. It's worth doing a bit of research before you buy because there are so many options for each element. When you work with our professionals,their experience with a wide variety of projects enables us to offer you some design choices unique to your own situation. One of our team members can help you choose the perfect design for your space, and help you create that look you have always wanted. 
The tile installation process can be a long one, but with the use of specialized tools to cut, set, and grout your tile, the process can be sped up. A professional tile installer can handle even the most difficult and unique job, and will make it look easy, as only a true professional can do. 
Better Protection of Your Home
If you do a renovation project yourself, you run the risk of damaging your home, getting hurt, and having to pay to fix it all, because you don't have the right training, experience, or equipment to do it. Our trained professionals will protect your home from start to finish, including the demolition and disposal of old flooring and tile, protecting your trim and walls from damage, and closing off rooms with plastic to prevent dust from spreading.
To reduce the amount of tile, grout, and mortar you'll need to install, it is important to take the proper measurements and make the proper cuts. A professional tradesman  will be able to make the right cuts and install the tile correctly the first time around, thus reducing waste and saving you money.
Professional tile finishers will have access to all the necessary equipment and tools, allowing them to spread mortar, smooth tile edges, and cut precise tiles to fit in tight spaces.
Water can enter through cracks and gaps caused by improper installation of tile or grout. Mold and mildew are health dangers that can be avoided  by letting our professional tile installer lay a new floor for you that meets all required health and building codes. 
It's important to prepare the surface so that it's water resistant before installation. We will also make sure your tile floors are installed correctly to prevent water damage. Using the right adhesive, setting the tiles properly, and a good grouting job done by our expert will assure you of a beautiful finished project.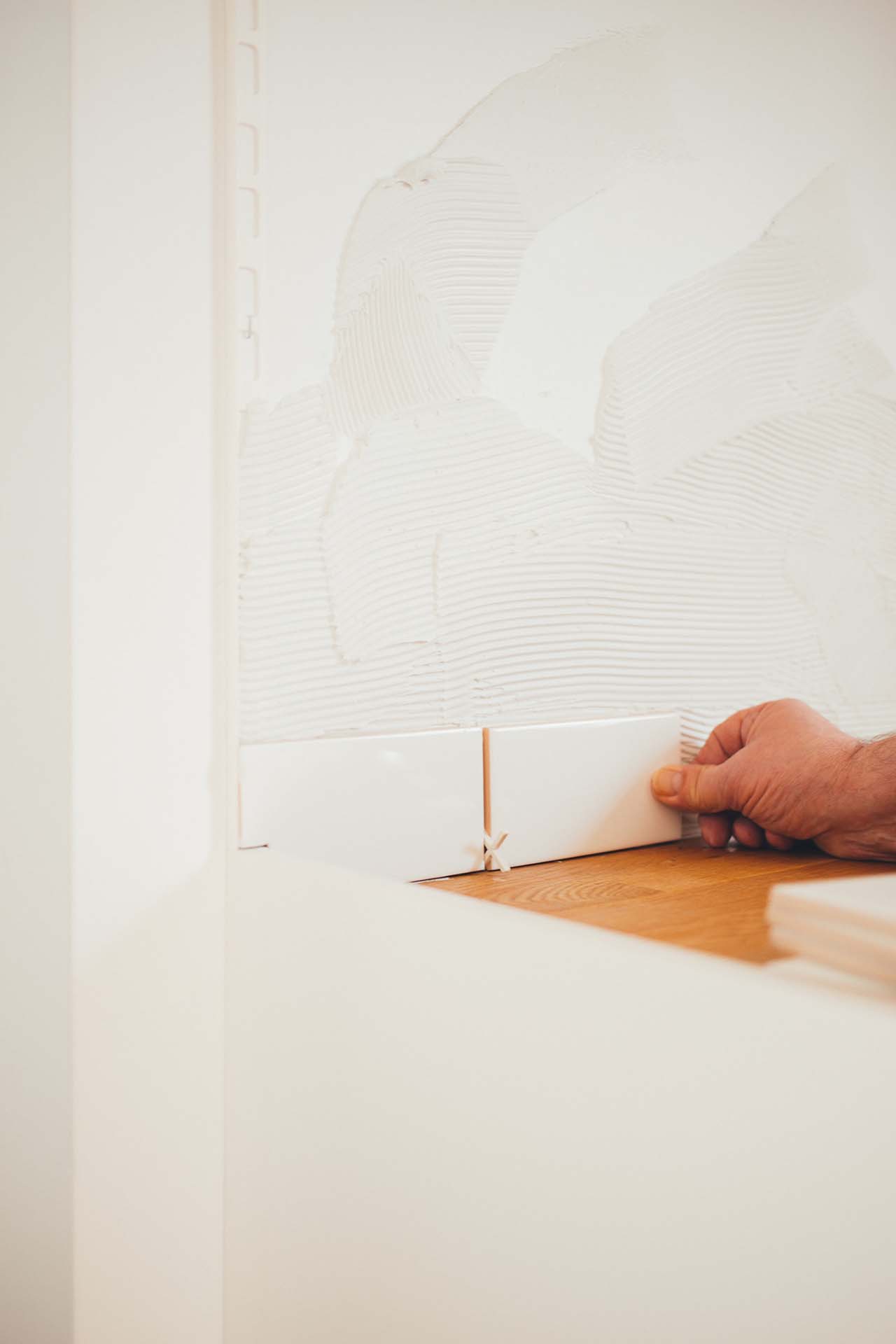 Tile & Stone Installation Process
Tile installation is a very labor intensive process. There are some specialized tools required to install tiles, and it can be messy and sometimes a lengthy process. Know what to expect so there are no surprises during your installation process. 
We will come to your home and give you a free estimate on how much tile will be required to install in your home.
A majority of tile installations occur in areas where tile already exists, so the first step in the process is to remove the existing tiles before installing the new tile. The removal process is often messy and can take a lot of time to complete.
It's time to install your subfloor. You'll need to make sure it's clean and ready for installation. Newly poured concrete subfloors require proper curing time, so make sure you have allowed for this time before beginning your project. If more plywood is needed to be added to your existing wood subfloor to give it the strength and stability needed for tile, also allow time for this process.
Once the new subfloor is ready, the installation crew will spread mortar and grout and lay your tile. During this process, the crew will need a covered outdoor area to cut or trim your tile. A wet saw is the tool of choice for cutting or trimming your tiles.
What Separates Richard's Carpet + Flooring From Other Companies and Tile Contractors
At Richard's Carpet + Flooring we specialize in the installation of hard surface flooring. We only use experienced, professional installers, which means that the quality of the job is always of the highest standard.  It's not enough just to know how to install flooring if you are a contractor; you have to know what products to use and how to properly install them. This is why it is always recommended to get a consultation from a flooring specialist before installing flooring in your home. 
We have invested thousands of dollars in the most advanced, professional tools and equipment needed to install your flooring. Our process starts with dust-free removal of your old flooring in a clean and meticulous fashion. Next we prepare your old and out-of-tolerance concrete subflooring to meet or exceed the manufacturer's specifications. This step should be completed before any flooring products are installed to ensure a great looking finished project. 
For a top-quality flooring installation in Minnesota and surrounding areas, contact us today.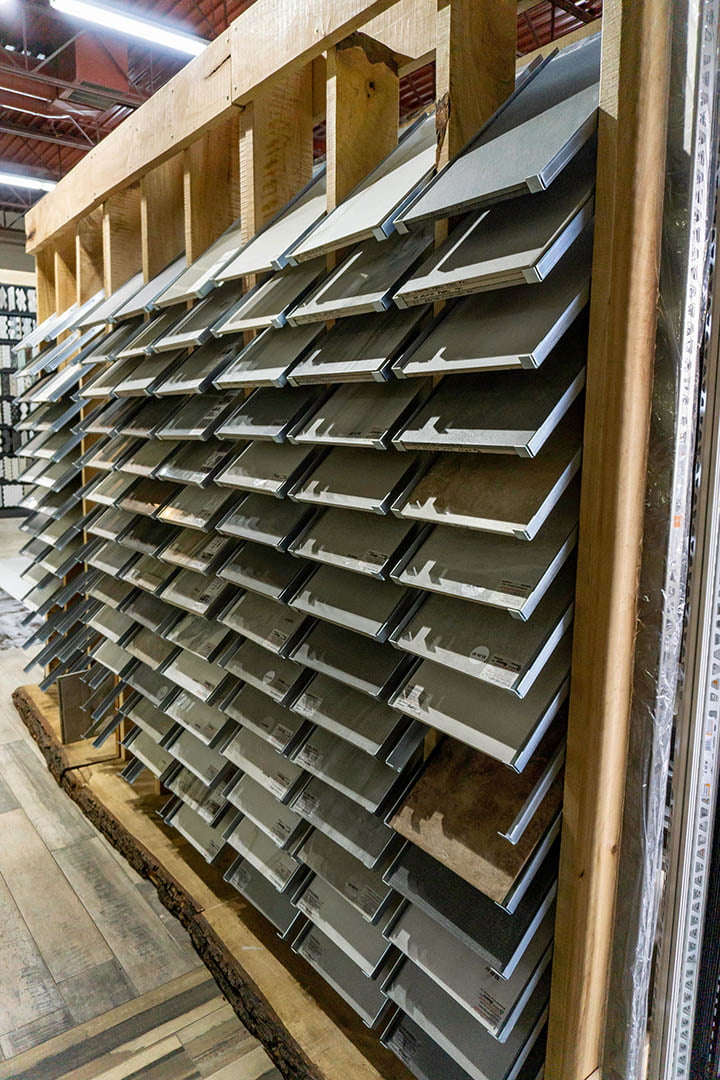 Industry Best Practices And Customer Satisfaction Guaranteed
Richard's Tile + Flooring has built a reputation for having industry experts on staff, and the best flooring installers available. From beginning to end, you can rest easy knowing we follow and use only the highest standards when it comes to installing a floor for you. We guarantee it. 
Ready for a Free Estimate?
Get started with our online form to get a free estimate on Tile Installation