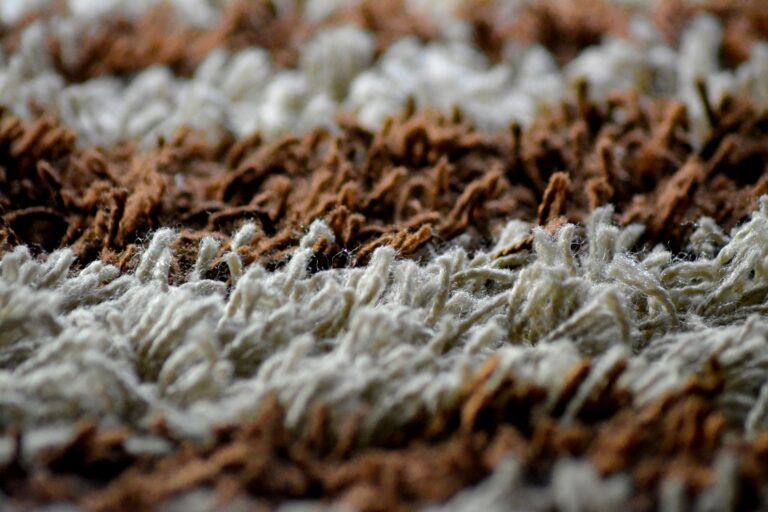 When it comes to choosing the best type of carpet for your home, there are a lot of factors to consider. One of the most important decisions you'll make is choosing nylon or polyester carpets. Both materials have unique benefits and drawbacks, so deciding which is right for you can be tricky. This blog post will take a closer look at nylon and polyester carpets and help you decide which one is best for your needs!
Pros of Nylon Carpet
Nylon is one of the most popular materials for carpets, and for a good reason. It is durable and resistant to stains, making it an excellent choice for busy households with children or pets. Nylon carpet also has a very soft feel, making walking barefoot comfortable.
Nylon carpet is also easy to clean and maintain, requiring only regular vacuuming and spot cleaning when necessary. Because of its many positive attributes, nylon carpet is a popular choice for home and commercial use.
Cons of Nylon Carpet 
Nylon carpet is a popular choice for many homeowners because it is durable and easy to care for. However, nylon carpets can be susceptible to crushing, so if you have furniture or heavy objects sitting on your carpet, they may leave behind permanent indentations. To avoid this problem, you may consider using an area rug or placing furniture on top of a protective mat. With proper care, your nylon carpet will look great for years to come.
Pros of Polyester Carpet
Polyester is another popular option for carpets. It has many of the same benefits as nylon, including being durable and stain resistant. Polyester carpet is also available in many colors and styles, so you can easily find something to match your home's décor.
Another advantage of polyester over nylon is that it is less likely to fade in sunlight. Polyester is also cheaper than nylon, making it a good choice for budget-minded shoppers. 
Cons of Polyester Carpet
However, polyester does not hold up as well to heavy traffic and may show wear more quickly than nylon. It isn't as soft as nylon, which may not be a big deal if you don't plan on walking barefoot on your carpet. Overall, polyester is a good choice for those who want a durable and attractive carpet at a reasonable price.
Choosing The Best Carpet
So, which is better? Nylon or polyester carpet? The answer ultimately depends on your individual needs and preferences. If you're looking for a durable and stain resistant option, either would be a great choice.
However, nylon is the way to go if you're looking for the softest and most comfortable option. Nylon is also less likely to fade in direct sunlight, making it a good choice for rooms with a lot of natural light. Ultimately, the best carpet for you will be the one that meets your needs and fits your lifestyle.
Still not sure which type of carpet is right for you? Contact carpet Installers MN, and we'll be happy to help you make the best decision for your home! No matter which type of carpet you choose, consult a professional installer to ensure a seamless installation process!