Doing new countertops is a fantastic way to customize and level up any kitchen. The installation has so many things to consider when it comes to its design, structure, size and functionality in your home or office. You can rest easy when you call Richard's Carpet and Flooring to have your project done by an expert. With years of experience in the industry, our tradesman will give you the beautiful and quality installation that you are looking for. We can even install the right sink that will fit your needs perfectly.

What Are Countertops Made Of?
Countertops today are made with a variety of materials and some of the most popular choices for countertop material are granite, quartz, laminate and wood. Depending on your lifestyle and aesthetic requirements you may also want to consider stainless steel, marble, quartz or even soapstone. There are other materials available but to choose the right product for your project, let our team at Richard's guide you to the right choice.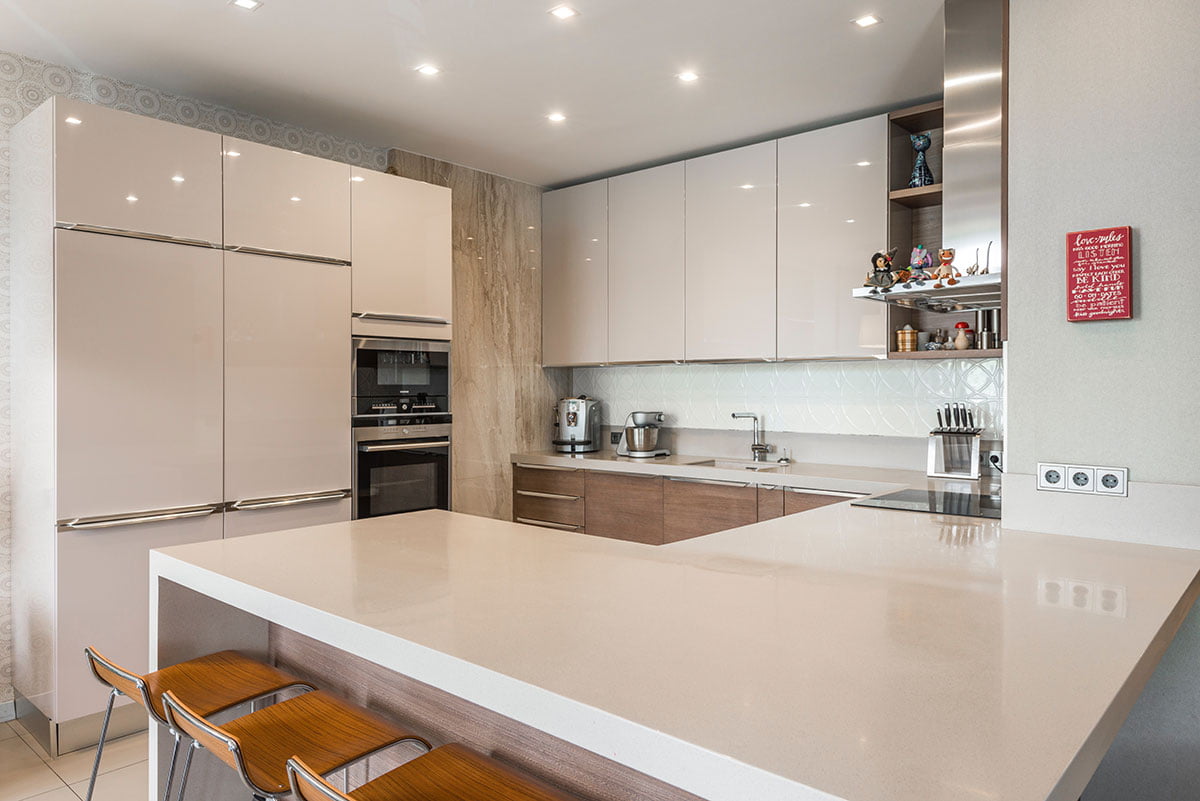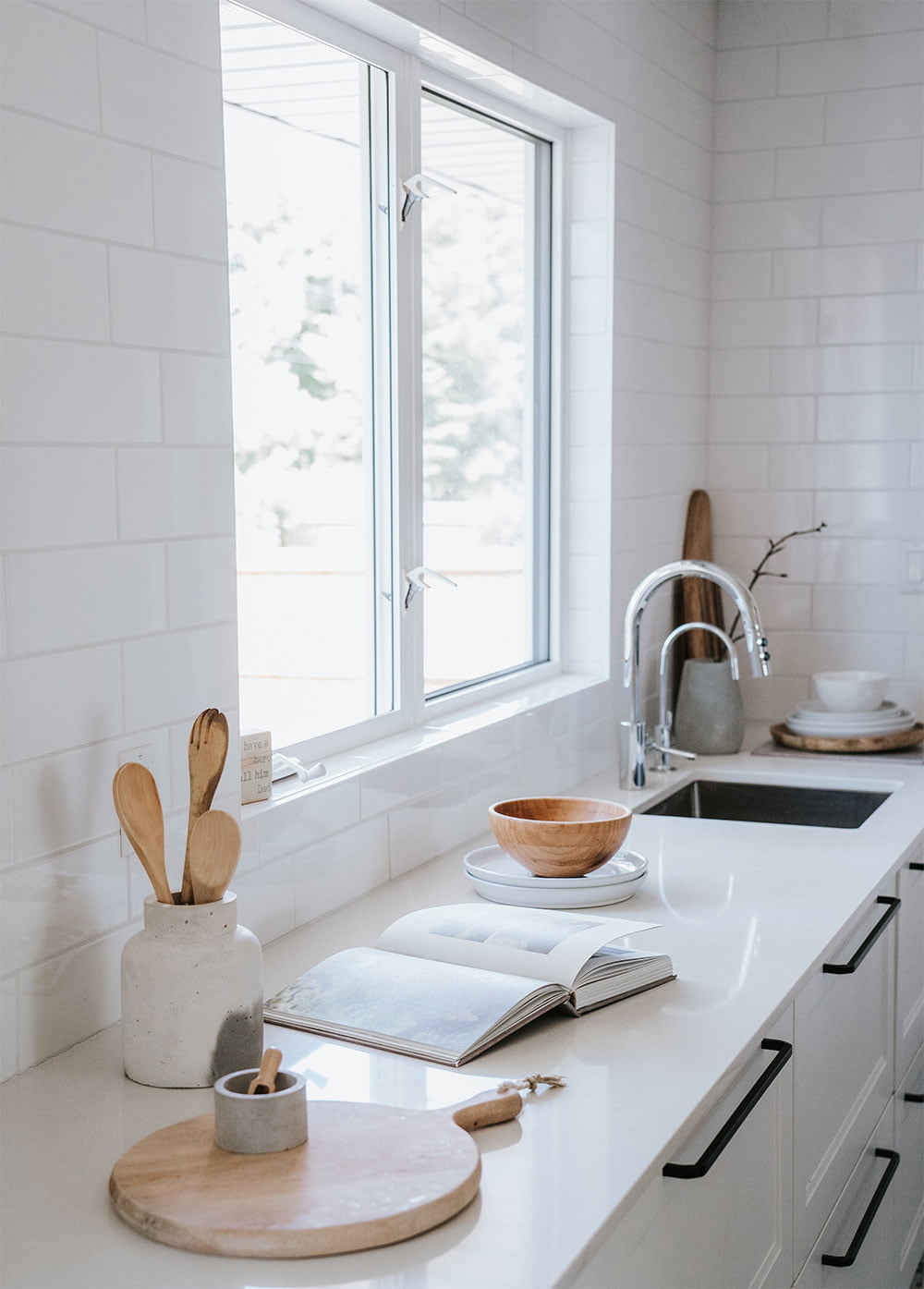 What Is The Best Material To Use For A Kitchen Countertop?
Ceramic quartz and granite are the best options and most popular when it comes to choosing a kitchen countertop. While both granite and ceramic are extremely hard and can withstand heat, a good porcelain quartz will also add excellent stain resistance which will give you ease of mind when cooking that special dinner.
Bathroom Countertop Choices-Pros And Cons
When doing renovations staying within our budget is always a major concern. For a bathroom countertop using Laminate which is also referred to as Formica by most, is a very economical product and is very popular. It stands up well to water and is very stain resistant, but it will burn if you forget you have left your curling iron on. Next comes quartz. Either regular ceramic or porcelain, they both are extremely heat and stain resistant. For those who are a bit creative, quartz is available in many colors shapes and sizes making wonderful designs and patterns possible. Now comes both marble and granite. A bit more costly but definitely worth the extra cost. Its natural beauty will add value to your home and should be considered as a good investment . Keep in mind tho that marble is softer than granite and needs more care to prevent staining during everyday use. Last but not least comes wood. A beautiful product that adds warmth and richness to any room. Just make sure to have it sealed well to prevent any water damage.
Maintenance
Quartz, laminate, and stainless steel are the top 3 "easy to clean and maintain" surfaces. Mild soap and warm water is all that is needed.
Durability
In this category the top 3 are quartz, granite, and ceramic quartz. The quartz being the most budget friendly and practical. Laminate is another excellent all-round choice with built in toughness.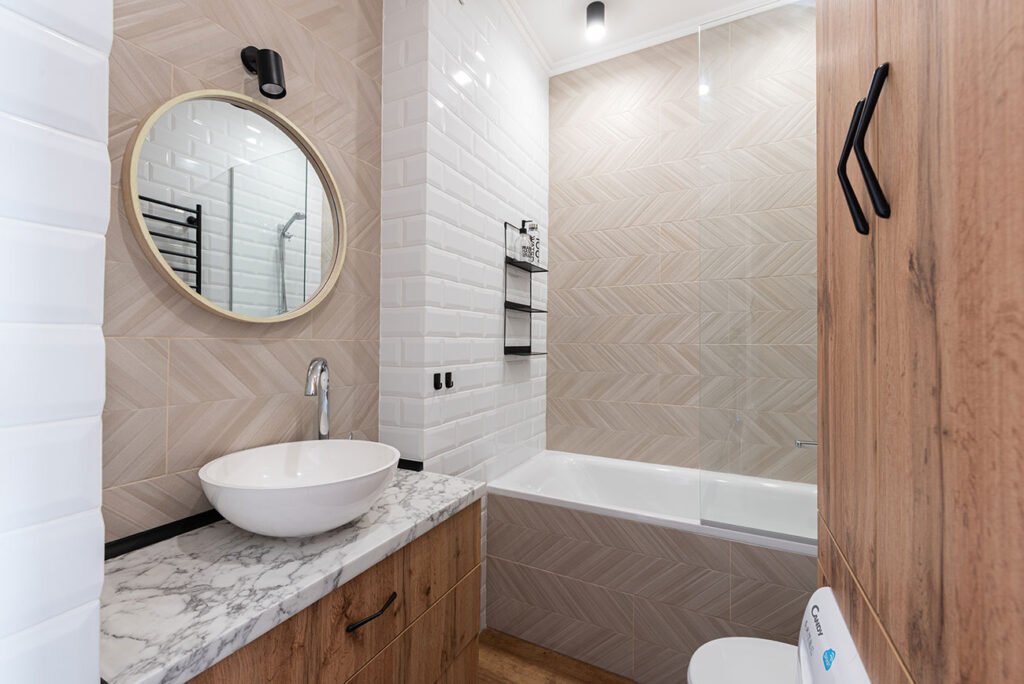 What Is The Difference Between Laminate And Formica Countertops?
Actually laminate and Formica are the same product. The word "Formica" is the brand name given to the product many years ago. Both of them come in a wide range of colors and styles.
Which Is The Least Expensive Countertop?
Laminate countertops are the most budget-friendly countertops. Water repellent and stain resistant, it's no wonder they have become such a popular choice.
How To Choose The Perfect Countertop?
It's easy, just contact Richard's Carpet + Flooring and have one of their professionals help you to find exactly the right material that best suits your lifestyle and needs. For over 45 years, our continued promise is to help you find the floor you've been looking for and deliver you the look & lifestyle upgrade that you and your family truly deserve.
Ready for a Free Estimate?