Richard's Carpet + Flooring is a company that imports exotic wood types from all over the world, installs them into your home, and will guide you on how to maintain them properly.

You're in good hands when you choose us as your wood flooring specialists. We help make your ideas a reality and provide unmatched craftsmanship.
Hardwood flooring is one of the most important aspects of any room. Whether you're looking for a new house, a kitchen remodel or just a change, the right hardwood floors can make or break your project.

Our goal is to help your project and vision become reality.  Here at Richard's Carpet + Flooring, we've got the resources to help your project grow to its fullest potential. We're a great option for all your flooring needs.
When renovating a house, the choice of flooring is one of the most basic yet important decisions you have to make. It underpins everything else. When it comes to flooring, there are so many different options, from carpet to terrazzo, and you have to take into consideration a number of different factors. 
Not all hardwood flooring is created equal, and selecting a product
isn't simply a matter of choosing a favorite color. It's important to know the differences between types of hardwood flooring and to understand what each type of product offers before making a purchase. 
How to Choose Hardwood Floors:
How do you choose which type of flooring is best for you? It's important to think about the design, style, colors, and overall feel of the space when choosing what type of flooring is best for your home. Some materials may work better than others based on your family's needs.
Hardwood floors are a popular choice among homeowners for their warmth and natural beauty. They're also a good choice because they come in so many different styles that it's easy to customize them to suit your home.
Choosing the perfect flooring for your home requires you to pay attention to a number of details. We'll walk you through all of the details in choosing your hardwood flooring. From materials to the design and finish.
Select Solid or Engineered Flooring
Hardwood floors originally came in long, wide planks. They were either solid or veneered. The veneering was done with a thick solid layer of wood, then a patterned layer was applied to the top of it. With engineered hardwood flooring, companies create products that try to limit movement by bonding a top layer of thin-sliced hardwood to thicker layers of other materials. With engineered products, you're trying to create opposing forces within the board to achieve dimensional stability which will help control movement. When they cross-grain the inner layers, it gives the material incredible stability.  It creates a solid feel but it doesn't allow the floor to move at all. If having a solid hardwood floor is what you've always dreamed of, you won't be disappointed, as there is a great selection of colors and types to choose from.   When installed properly, solid hardwood will last from 25 to 100 years.
Concrete is a common foundation in many basements and apartments, but engineers have developed engineered flooring solutions that help installers create a smooth finished look on those concrete floors. Engineered flooring is a popular choice because of its advantages over other types of flooring. It can be installed over plywood and concrete quite simply, and can be used on areas where heat is needed.
There are some engineered flooring products that come with a top layer so thin that it can't be refinished. Choose carefully because not all engineered floors have this feature. A higher-quality product has a thicker layer that provides almost as much usable wood as you'd get from a solid board. 
Choose Prefinished or Site Finish
Most wood planks sold today are raw wood with the stain and topcoat applied. The advantage of prefinished planks is that you know exactly what you're getting. Once you select a product, you'll have an exact sample to use in coordinating your home's color palette and choosing other design elements. If you decide to have your new wood floors finished on site, then Richard's Carpet + Flooring are hardwood experts with years of experience and can give you the perfect finish you"re looking for. 
Choose the Type of Finish
Whether it's a penetrating oil or an oil-like hybrid, most finishes fall into one of two categories: oil or polyurethane. 
Oil is very effective in penetrating wood, giving it a softer, more natural look. However, it's not as resistant to stains and damage as polyurethane. This means that, if you have kids or pets around your home, or if you're preparing food in your kitchen, you'll want to use polyurethane.
Oil finishes are the best when it comes to scratching because they tend to be easier to touch up on a spot-by-spot basis. Polyurethane finishes, though, are harder and can endure more wear and tear. 
Oak is one of the most durable and beautiful hardwoods available, and it's a very popular choice in America. In design circles, white oak is especially popular, because it doesn't have the pinkish tones of red oak.
You can also choose walnut if you'd like to create a warm and rich look in your home. It's easy to stain or paint with most of our stain and paint colors, or even the white oak if you prefer its grain and texture. There are many other choices available and one will definitely seem to 'pop out' as the perfect wood product for you. 
A log is generally cut into three different ways—plain-sawn, rift-sawn, and quarter-sawn—which yields three different grain patterns. The plain-sawn method creates the traditional look of a wood grain log, with cathedral-like patterns. Rift-sawn produces the characteristic "rifted" look of maple, and quarter-sawn yields a flat, rectangular pattern.
When you compare quarter-sawn boards to rift-sawn boards, by comparison, the quarter-sawn boards tend to have longer, linear, and consistent grains. They can also feature cathedral figures, with rays that sometimes even form 3D patterns. Depending on what you're looking for, you may or may not prefer these boards.
Hardwood floors are typically sold as rift- and quarter-sawn in an equal mix, unless otherwise specified. These varieties are easier to install and are less likely to warp over time. The mixed variety is nice because it gives you some of that figuring, but it won't overdo it.
No matter what style of wood you have in mind, there's no "good or bad," it just depends on the application and what you'd like. If you're in the city, quarter sawn is the best choice for a modern-modern look. In a more rustic space, plain sawn is the perfect fit.
Hardwood flooring can be installed in widths ranging from a two- to three-inch strip to a four- to six-inch plank, depending on the size of the room and the application. They generally choose a wider plank to create a sense of luxury.
It's important to be aware that a floor composed of thin strips might show the uneven seams and joints more than a floor of wider planks. 
Wood Flooring Store: Best Hardwood Floor Types
It's hard to find a more comprehensive list of all of the most popular wood flooring types than the one listed below. In this list, you'll discover both domestic and exotic types, plus information about the top qualities of each types.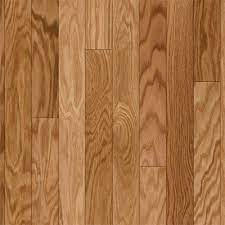 This is the best hardwood flooring material for the USA. Oak is one of the most abundant hardwood types available. It is the best option for homes with kids, dogs, and cats because of its durability, low price, and high strength. Besides, oak can be stained either dark, medium or light-colored so it has better aesthetics than other hardwood types.
Both red and white oak are popular flooring options, but red oak is the most popular. White oak's natural and lightly stained color is hard to define; it has a bit of light pink, red and cream. Red oak's tinted and natural color is more easily defined, having only a slight pink color; therefore, it is considered to be a more popular flooring option. Red oak's Janka rating is 1280, while white oak's Janka rating is 1199.
The Janka rating is the most important consideration in choosing white oak flooring. It measures the resistance of the wood to the growth of fungus. The higher the number, the longer it takes for fungus to grow on the floor. A rating of 1360 means that white oak is resistant to the growth of fungus.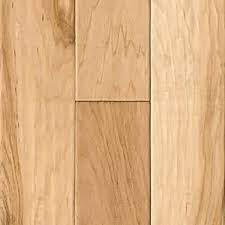 Hardwood flooring options have changed drastically over the years. Hickory is the hardest wood flooring available, with a Janka rating of 1820. This means that it's stronger and more durable than any other types. Hickory is also called pecan because of its smooth surface and dark reddish brown color. It is now used in flooring for both home and commercial uses. Hickory wood has a rustic, but beautiful appearance. It can be painted or stained to match any décor.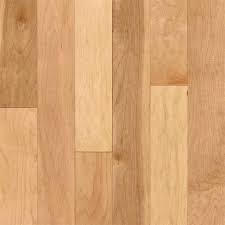 The natural color of maple is creamy and has a light tone that is sometimes referred to as a "yellow look." This is why maple is used to achieve the look of whitewash. Maple is more stain-resistant than oak. It is more flexible and durable than oak, and therefore less prone to scratches, dents and warping. The flexibility of maple makes it more appropriate for gyms floors.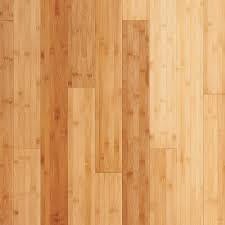 One surprising fact about bamboo is that it's a grass, not a true tree. It's a much more affordable wood than oak, and you can also use it for concrete floors. It's a very good eco-friendly flooring type because bamboo is also a sustainable flooring option.
Bamboo flooring is not the easiest material to work with. There are different kinds of bamboo, and some types do not last as long as others. It's not as easy to maintain as oak, and it may stain or dent. Bamboo floors are also more sensitive to water. They can't be sanded the same way as oak, so you must protect your investment.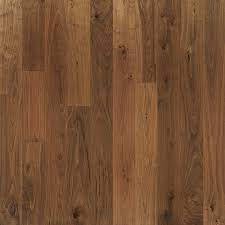 American black walnut is one popular flooring option for both residential and commercial purposes. It comes in three finishes – matte, semi-gloss and high gloss. Its hardness level is 100, which is comparable to maple. It also has a Janka rating of 1010, which means it's suitable for most types of flooring, including parquet.
Another types of Walnut tree is called Brazilian Walnut. This types of walnut has a Janka hardness of 3600, and therefore it is considered as one of the strongest woods for use in high traffic areas. In terms of color, it ranges from medium brown to medium tan. With these grain patterns and colors, it creates warm and stylish rooms. It's important to remember that it will always darken over time.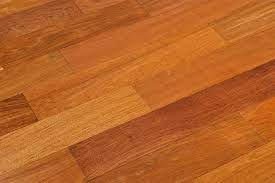 There are two types of Cherry trees used in flooring. Brazilian Cherry and American Cherry. The Brazilian Cherry is the only cherry tree that is widely grown in the world. It features a subtle grain and a soft reddish-brown color.
American Cherry hardwood floors, when used in the appropriate manner, can be a good investment. They are expensive though, and  dent easily. Their Janka rating is 995. 
Brazilian Cherry is also known as the most popular exotic wood for flooring. It is very hard-wearing and can be stained easily, so you need to avoid using harsh cleaners or solvents.
Benefits of Hardwood Flooring
Flooring is an important part of your interior design. You have many different choices when it comes to flooring, but make sure you know what's right for you and your needs. There are lots of types of flooring. Laminate is great for kids and families while hardwood is a classic option. When you invest this much money into your flooring, you want to make sure you are investing in the best flooring for your home.
When choosing what type of flooring you want for your home or business, keep in mind the many benefits of hardwood flooring. Here are seven that might help make your decision easier.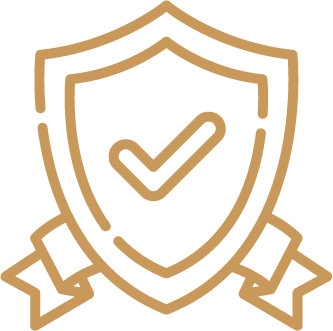 One of the biggest reasons why wood floors are a safe choice for your home, is the lack of formaldehyde emissions. Hardwood floors are an excellent all-natural product that will last for many years. This type of flooring doesn't emit dangerous chemicals, making it a great choice for your home. Choosing hardwood flooring can be the best decision for people with allergies.
Hardwood flooring is one of the best options if cleanliness is important to you. Your flooring is very important in your home's decor and needs regular maintenance. Routine sweeping and occasional polishing with a wood cleaner will keep your floors looking beautiful. Always be careful not to use too much water when cleaning and mopping. Hardwood floors are an investment and they'll last a long time if they're properly maintained. 
Floor mats are an easy way to keep dirt or debris from entering your home. Be sure to place them by all the entrance doors.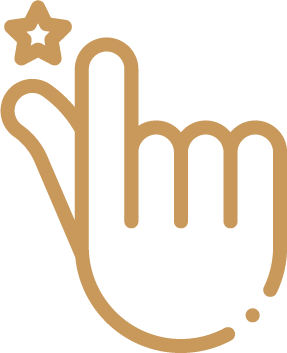 It's not just about having clean floors in your home. You want them to look beautiful as well. Hardwood floors are elegant and give off a sophisticated look in almost any room. They're easy to install and perfect for your home or rental property. Hardwood flooring is a popular choice among homeowners as it offers all kinds of styles and designs making it a versatile choice.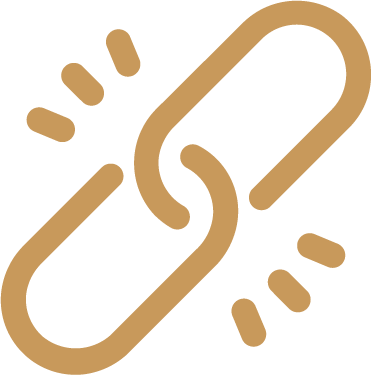 The quality and durability of flooring matters and you'll learn about the things you need to look for to make sure your flooring lasts. When moving furniture, always have felt pads under the legs of the furniture to prevent getting scratches. Also, try to avoid many hours of continuous direct sunlight as it may discolor the wood after time. 
A good housekeeping tip to keep your hardwood floor looking great is to take care of it properly by keeping it clean and dry. This is an easy thing to do, so don't let it slip your mind. Be sure also to protect your flooring with area rugs if you're worried about surface scratches from pets and children.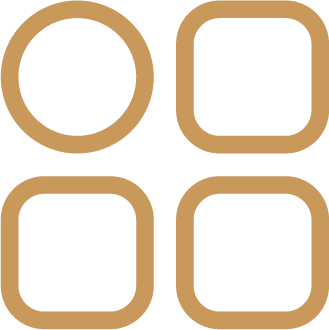 You can choose between different types of hardwood to create the exact look you want, choosing between light, dark, streaks, patterns, different grains, and knots depending on your style and preference.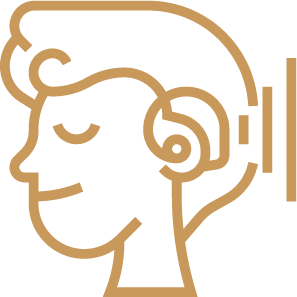 Knowing how a floor will impact the acoustics requires understanding the physics of how sound travels and how it interacts with various surfaces. Hardwood flooring  is a beautiful floor covering choice for most homes.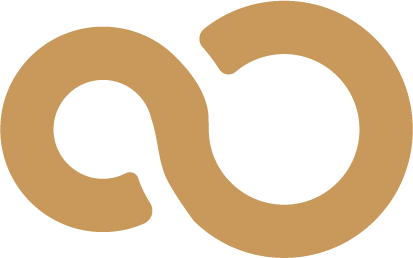 Your hardwood floors age gracefully over time and they will increase the value of your home the longer you have them. 
Ready for a Free Estimate?
Get started with our online form to get a free estimate on Hardwood Flooring