Laminate flooring has grown in popularity over the years due to its ease of maintenance, affordability, and decorative appearance. Laminate designer products are used in commercial and residential spaces to create a captivating environment. 
Laminate flooring is a type of synthetic flooring that's made from a composite of many layers. It is made by the fusion of layers of material and uses heat, pressure and adhesive to produce a floor or other surface that is both flexible and durable. It simulates with an image applique layer and a clear protective layer. This processing is called lamination. Laminate flooring looks like real wood or stone flooring and offers a cheap alternative to real wood or stone. 
Over the last few years, laminate has become far more diverse. There is a wide choice of effects, and a huge range of design styles. You will be able to choose from effects such as: stone, ceramic, and a huge range of different species of wood and bamboo.

What is Laminate Flooring Made Of?
The different brands of laminate flooring will all have slight differences in how they're constructed, but the general rules are similar.
Laminate flooring is a type of flooring made from layers of high-definition photographs. The finished product looks and feels like natural wood, stone or tile. The top layer is a high-quality photo image of your desired look. This can be a type of hardwood, bamboo or stone. The high-quality photo image is extremely detailed, and it looks really authentic. This is then covered (or laminated) by a transparent protective layer that provides the protection. The surface is very durable and can handle daily wear and tear.
Below the transparent protective surface layer is a core layer. It is made of High Density Fibreboard (HDF), which helps to give the flooring some structure. The bottom layer is there to balance the whole floor. This layer strengthens your floor, giving it additional stability, and prevents the planks from cupping or bowing when they're put in place.
The finished product is a flooring board with click fittings along the edges. Always handle the boards carefully as the edges that click together can be damaged if you're not careful. 
In short, a laminate floor generally consists of 3 layers. The top layer is there to make your floors scratch resistant, the middle layer helps to stop the floor from cupping and bowing, and the bottom layer keeps the floor stable and gives it the strength to stand up to the wear and tear of daily use.
How Durable Is Laminate Flooring?
Laminate's durability makes it an excellent flooring choice for active families with kids and pets. It's tough, durable, and looks great. Its multi-layer construction provides the necessary protection against dirt, stains, and fading while allowing the floors to absorb heavy traffic without losing their shine. It can be installed using any of the popular methods (like glue, floating, or subflooring) and looks great for years to come. It can be cleaned with normal household cleaners without causing damage to its finish.
Is Laminate Flooring Plastic?
Most people believe that laminate flooring is made from plastic, but it's actually manufactured out of real wood that has an extremely hard plastic fastened to the surface. When laminate first became available, the appearance was usually sacrificed for cost savings, but now due to improved manufacturing, it is more authentic looking than ever before.
Difference Between Laminate Floor And Real Wood Floor
The economical price and ease of installation of laminate flooring make it a very different and excellent alternative to real wood floors. Low maintenance and very scratch and impact resistant are key factors.  Real wood stands alone for its real true beauty, as it comes in many natural wood grains and colors that will add elegance to any area. Real wood can also increase the value in your home more than if you have laminate installed. 
Laminate Flooring Types And Style
Laminate flooring is durable and easy to maintain. It's ideal for anywhere and it is moisture and humidity resistant . There are many different types of laminate flooring and they come in a variety of styles, colors and textures .
There are many ways you can classify laminate flooring. Installation type is one of them. The different installation types are:
Glueless laminate flooring:   Simply lay the edge of one board over the edge of a second one and "click" into place. Some products  are pushed together with the 2 boards laying flat. Both methods form a strong joint that will not come apart. This is the easiest form of installing laminate. 
Glued laminate flooring: This type of laminate flooring requires the joints to be glued together. It takes more time and costs more to install than a glueless style, but it is much stronger once it is in place.
Pre–glued laminate flooring: A more cost-effective option is to use adhesive strips instead of planks, which do not need to be glued.These boards come with an adhesive strip already on the plank, so installation is quick and easy. 
Underlayment attached: These glueless planks come with an included underlayment, so all you need to do is snap them into place. Several types of tongue and grooved locking systems are available. The attached underlayment reduces noise levels.
Laminate flooring looks like hardwood flooring but it's actually a very high quality photo of wood that is bonded on top of a solid core. An extremely hard clear coat is then also added. There are more and more manufacturers offering both solid hardwood veneers and the printed types. The printed types can look almost as good as real hardwood. In fact, you can get laminate flooring to look like any type of hardwood.
When it comes to choosing  laminate floors, there are many different designs to choose from. Wood, stone, tile, and a very realistic ceramic look are all favorites. 
The best laminate floors for your home should have a similar texture to the material they're meant to imitate, whether tile, stone, or wood. You'll be able to determine the texture by examining it under different lighting conditions. They're more slip-resistant than most other types of flooring,which is a crucial consideration if the floor will cover a bathroom, kitchen, or entryway.
These types of laminate floors are made of three or more layers of plastic and wood center cores. They're not as hard and durable as Hardwood Floors. The costliest and highest quality HPL (High-Pressure Laminate) Floors are produced with a high-pressure process. Several layers are glued together and then pressed and heated to make the bond. This technique is the only method of combining materials that eliminates the need for additional processing steps. This is a harder finish and a more durable plank compared to DPL (Direct Pressure Laminate). 
There are many different options such as plank, traditional, thin strips, wide, herringbone and chevron patterns. Traditional laminate flooring was made to mimic a natural wood floor, but with these new pattern styles the buyer can now achieve a new unique style and look.
Based On Abrasion Criteria (AC) Rating
It's an important thing that is often ignored, but we should focus on it here. The laminate flooring products with the highest AC ratings work the best in the heat, and the ones with lower AC ratings work well during the cold months. A low AC rating is ideal for bedrooms or study spaces. An AC3 flooring is great in the kitchen, and for your business's AC4 or AC5. 
Laminate flooring comes in many types. You can choose your type of edge: bevel, pressed, or square. With the bevel edge you can see the wood grain of the plank from which the laminate was made. The pressed and square edges can be matched with any style of floor. These are often referred to as stepped, eased, micro-beveled, and micro-sanded micro-v. 
Why Choose A Laminate Flooring?
If you're looking for an affordable option, this type of flooring may be your best bet. Laminate can be an excellent choice, as it doesn't require the installation of wood subflooring and can be installed over existing floors. It requires maintenance but is easy to clean and looks fantastic. It has many of the qualities of a real wood floor so you'll be pleasantly surprised at how much better it looks than the cheaper alternatives. It's very difficult to distinguish between solid hardwood and laminate wood. Hardwood laminate flooring is similar to real hardwood, but with the look of designer laminates. It has the same stain, grain and texture as real hardwood.  Laminate floors are very versatile. You can install them over a wide variety of surfaces, including ceramic tile, hardwood, carpet, or linoleum.
Here are more reasons for choosing a laminate floor:
Large Variations Of Effect
Laminate flooring is still a great option for those wanting to have wood or a tile effect with their flooring. You can use it for the floor in your home or for commercial applications, such as retail stores, schools and restaurants. Laminate flooring  comes in a wide range of styles, sizes, textures, and finishes. The designs and textures are realistic, it's incredibly UV-resistant, and the composition is thicker, which can be forgiving on variations in sub-flooring. 
There are laminate floors on the market for every room. For example, there are laminate floors for the kitchen, for the living room, for the family room, the foyer, and so on.
As laminate flooring has become easier to install, it's possible for homeowners to do the job themselves. Manufacturers have created simple, stress-free interlocking systems for easy installation and make it possible to lay laminate flooring in one day.
If you're looking for a professional finish, a quality fitter like us can definitely give you a finished project that will look great and add value to your investment. 
Benefits of Laminate Flooring
Laminate flooring is often a better investment than other types of flooring. It offers so many advantages. Whether you are looking for something durable for the kitchen, bathroom or bedroom, or a fun accent for your child's bedroom, there are many reasons people love laminate.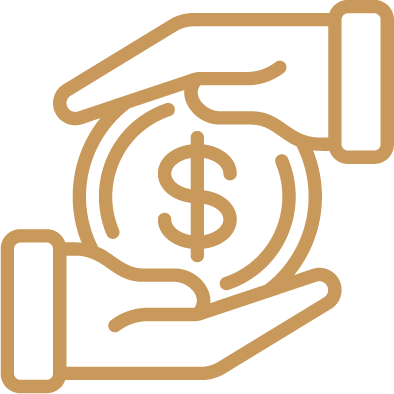 The price benefits of laminate flooring give you a realistic hardwood or tile look, without breaking the bank when shopping for flooring. It is much less expensive than most other types of flooring.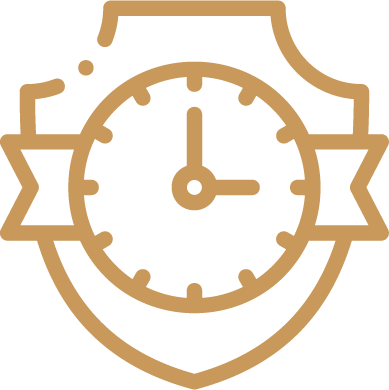 Simply one of the strongest floors available today. Excellent resistance to scratching, marring, fading and staining, as well as ease of installation and low maintenance, are just some of the benefits of laminated flooring. The flooring industry has gone beyond engineered wood into engineered laminate, which provides the same high-performing characteristics as engineered flooring, without the extra costs. It comes with a lifetime warranty to make sure your investment is protected.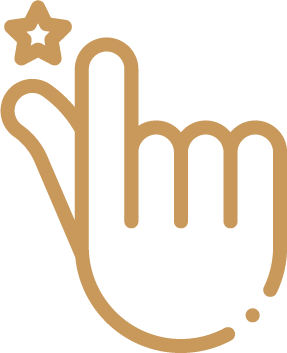 Appearance Of Laminate Flooring
Laminate flooring comes in an array of styles to choose from which makes it possible for you to pick one that fits your personality as well as your budget. Narrow or wide plank, contemporary or modern style, there is a look that"s made just for you.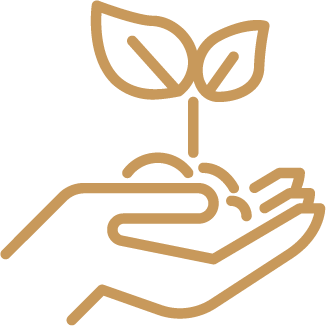 Companies who manufacture laminate flooring are often environmentally conscious. They use recycled wood products, and when possible they use wood grown from sustainable forests. Laminate is a good option for floors in eco-friendly spaces .
Ease Of Cleaning And Maintenance
When a business or household gets busy, it's easy to overlook routine cleaning and maintenance tasks. If you have laminate flooring, it's very easy to keep it looking great simply by sweeping or damp mopping as needed. Don"t use too much water, and use a water and vinegar solution, or a recommended manufacturer cleaning agent.  
Good For People Who Have Allergies
Laminate flooring is naturally resistant to the growth of mold and bacteria, and is easy to clean . Since it is made with natural materials such as wood, cork and rubber, It is a great choice for people who have allergies.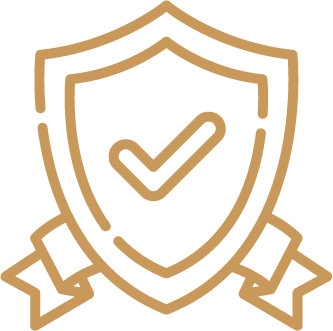 Resistant To Damage From Expansion And Contraction
It's simply locked to itself. When the temperature and humidity change, the flooring expands and contracts thus eliminating any chance of damage to the floor. The flooring is always installed leaving a small space between the wall and the flooring to allow for any possible expansion and contraction.
Ready for a Free Estimate?
Get started with our online form to get a free estimate on Laminate Flooring