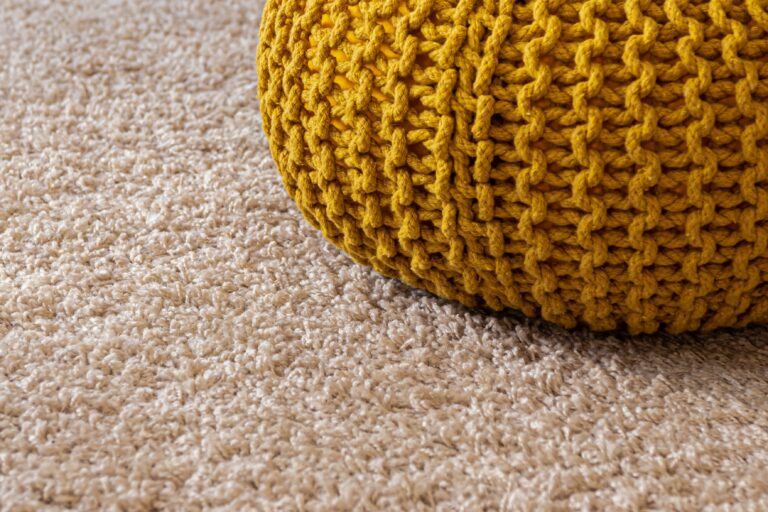 When planning your next carpet installation, choosing the perfect style for your home can be tricky, with frieze and plush both popular options. Of course, both styles come with their own benefits, so it's easy to see why picking between them can be a troublesome predicament. Here we explore the differences between the two types of carpet to help you make the best choice for you and your requirements.


What is frieze carpet?
First of all, you might be interested to hear that frieze is pronounced: 'free-zay'. It's otherwise known as 'twisted carpet' due to its appearance, which features tightly twisted fibers of yarn that create a curled or kinked texture. In some cases, the yarn is twisted so tightly that it double-backs on itself, which means the twists don't all go in the same direction. For this reason, people tend to choose frieze carpets for rooms with high foot traffic. It's also worth noting that it's considered quite a casual-style carpet, so it suits contemporary homes and settings rather than more formal rooms, like an office.
The pros
Durable yet stylish
Designed to hide dirt
Soft and comfortable to walk on
Hides seams well when piecing is necessary, especially in larger rooms
Doesn't show vacuum marks
The cons
The longer fibers can make frieze carpet more challenging to clean, especially those tricky spillages
If you're looking for a patterned carpet, then frieze might not necessarily be for you – its pattern choices are extremely limited

Best rooms for frieze carpet
Consider picking frieze carpet for informal rooms, such as:
Family/living rooms
Bedrooms
Staircases
Hallways 
Landings

What is plush carpet?
Plush carpet, otherwise known as 'textured carpet', remains a popular choice due to its super-soft finish – some even suggest it has a velvet-like feel to it, making it a real treat for those tired toes. 
Made from either wool or synthetic fibers, plush carpet is designed to be perfectly flat and smooth, with each piece of yarn cut precisely to the same length – quite the opposite of frieze. But ultimately, the undeniable cushioning effect of plush carpet makes it such a popular choice among homeowners.
The pros
Just like frieze, plush is an extremely durable style, making it a great option for rooms with heavy footfall
Available in multiple colors, patterns, and designs to suit any decor
Can be easily maintained due to its shorter fibers, which means if stains and spillages are spotted quickly, they can be mopped up fast to prevent any long-term damage
The cons 
Shows vacuum marks and furniture indentations
Not ideal for those who don't like to see footprint marks

Best rooms for plush carpet
Plush carpets remain among the most popular for formal rooms and more traditional homes. Consider picking plush carpet for: 
Dining rooms
Master bedrooms
Family/living rooms

Are you ready to find your next carpet?
Still not sure which carpet to go for? Perhaps you've made your decision and now want to find professional carpet installers in Minnesota? Come and visit Richards Carpet and Flooring. Our carpet store in Minnesota offers a variety of flooring solutions for every type of home.