Hardwood Floor Refinishing
Hardwood floors can really get dull looking over time. In fact, weathering is a natural part of the life cycle of any wooden floor. However, there is an easy way to make your floors look new again! Our floor refinishing process makes your floors look like they've just come off the manufacturing line. In many cases, our customers can also walk on their floors the same day we refinish them! 
We'll start by inspecting your home and making an accurate assessment of your existing hardwood floors. From there, we'll create a plan to refinish your hardwoods in a manner that is affordable for you and produces a floor that is long-lasting, beautiful and easy to maintain.
Richard's Carpet + Flooring is one of the leading hardwood floor refinishing companies in Minnesota. With over 20 years experience, we provide an affordable yet high quality service with FREE no obligation quotes.

Why You Should Hire Professional Hardwood Floor Refinishers For Hardwood Floor Refinishing
You need to understand that refinishing hardwood floors is not a task that should be undertaken by a homeowner. There is a lot of skill and thought that goes into the process. For example, a pro is adept at staining your floor correctly, and has all the right equipment to do the job safely and easily. You can have your wood floors  refinished and still live comfortably while we work in one room at a time. We always use the right equipment and techniques including a dustless sanding process which keeps your home clean and free of dust. 
When it comes to installing a new hardwood floor, there are several considerations that must be addressed. Hardwood floor installation requires a lot of time, effort, the right tools & equipment, strategy, and most importantly… PATIENCE! Hence, there is a reason a hardwood floor should be installed by a pro only. Let's discuss the major advantages of hiring a professional hardwood floor installer: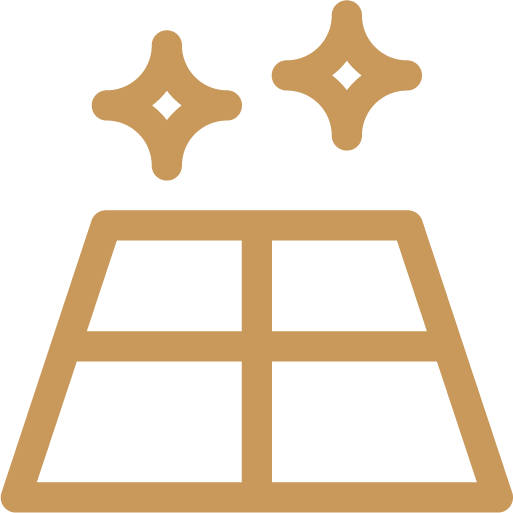 The benefit of hiring a pro is the improvement in appearance. They have been in the business for a long time and know what is needed to make your floor look amazing. Our professional staff will tell you what kind of flooring is best for your home or office. If you think your floor needs sanding, our pro will assess your individual situation and requirements and perform a complete refinishing procedure that will leave you with a beautiful new looking and smooth hardwood floor.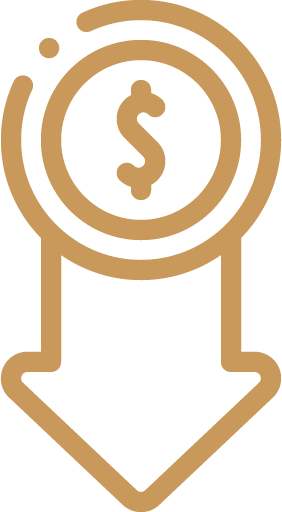 If you have a damaged or weathered looking hardwood floor, hiring a professional to sand and refinish your existing hardwood might just be the answer you have been looking for. It may seem like a good idea to have a new floor put down, but you need to consider the cost. If there is a less costly option that can give you an end result with a beautiful floor, then we should consider it. Refinishing a hardwood floor is a good way to restore its original beauty, durability, and overall appearance.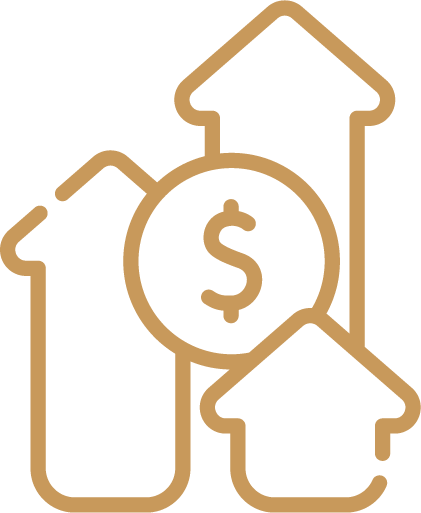 Raises Value of Your Home
Homeowners who want to raise the value of their home should have work done to refinish the floor by one of our professional tradesman.They will do the job well, and you'll get the benefits of a beautiful floor without having to pay the high price often associated with this type of improvement.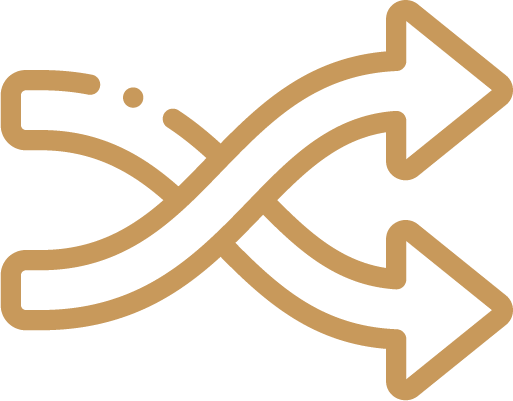 Option to Change the Color
You have the option to change the color of your floor. That's right. By paying only a small portion of the regular price, you can get a floor that looks like new and has a different color tone than your original flooring. 
Richard's Carpet + Flooring offers free estimates for your hardwood refinishing with professional results every time.
Benefits Of Hardwood Refinishing
Hardwood floors add value to your home. Over time, they can become scratched and scuffed from use and this causes the floor to lose its natural beauty. If you notice that your flooring is starting to look a little ragged, have it refinished so you can enjoy the benefits of a beautiful looking floor for a long time to come.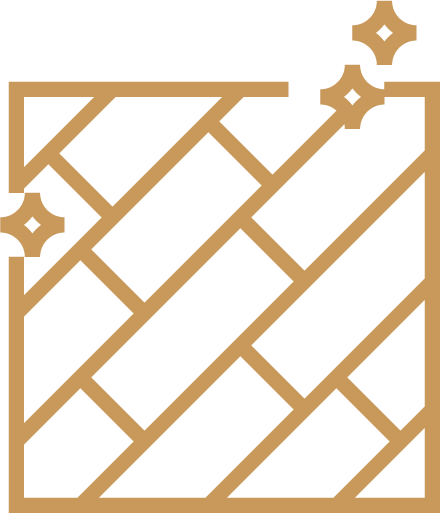 If you have wood flooring in your home or business, it's worth having it professionally refinished. Those old, scratched up, grimy floors will be replaced with beautiful hardwood flooring. In fact, your floors will look almost new again.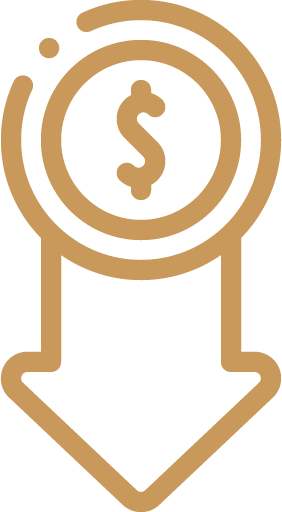 When choosing between having your hardwood floors refinished or completely replaced, it is important to consider the long-term costs associated with each option. If possible, refinishing is usually the better choice both financially and from an environmental standpoint.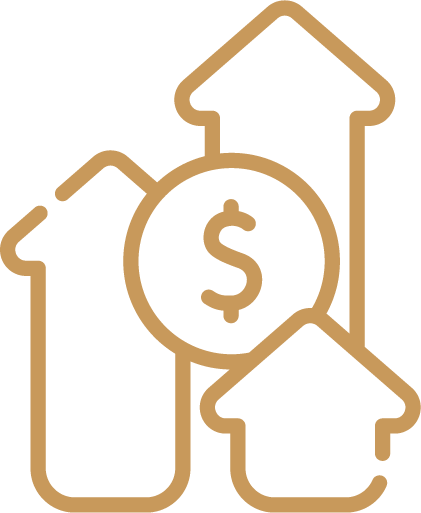 Your floor makes an impression every time someone looks at it. It increases the beauty of your home when it's time to entertain guests or when it's time to put your home on the market. Refinishing your hardwood floors will dramatically increase the value of your home when it comes time to sell.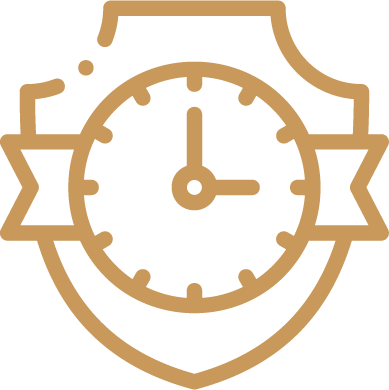 A damaged wooden floor can both look ugly and be potentially dangerous. A floor that is splintering, for example, could lead to someone's catching an edge, tripping,falling,and getting seriously injured. Repairing and refinishing the floor would give it a new and safe surface.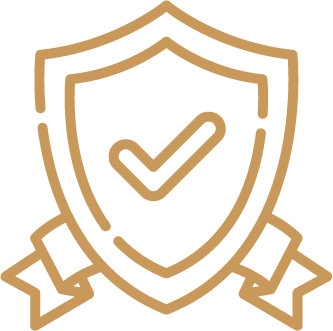 5. Protects From Invasive Pests
A damaged hardwood floor invites pests of all sorts. Pockets of decay within your hardwood floor are an open invitation for them to move right in. Refinishing your floor will seal it again and protect it from invasive pests.
Our Hardwood Floor Refinishing Process
Our goal is that you won't even know we were there except for the fact your hardwood floors have been made to look new again! We do the process in 3 simple steps. 
Refinishing your hardwood floors always starts with preparation. Before we start, we make sure the room is clean and free of all dust, debris, and anything else that might interfere with our refinishing project. We then inspect the floor for any loose, damaged, or defective boards. If any are found, they will be replaced or re-nailed before we begin sanding. The floor is then prepared and sheet  plastic is applied for protection to the surrounding areas.
Sanding is the next step. First, we use a belt sander to remove the old finish. Then, using a finer grit sandpaper, we remove the sanding marks left by the belt sander. Finally, using a trowel, we force a filler into all the cracks and nail holes and other areas that might be damaged. The floor is now ready for painting or staining and once again, all dust, dirt and debris is removed.
Step 3
Staining and Coating
After sanding and cleaning once again, a coat of primer is applied with a paint roller. The primer is allowed to dry and then two coats of the desired color are applied with a roller. Once the 2nd coat has dried, the floor is given a good cleaning and all debris is removed. After this, three coats of clear topcoat are applied with a paint roller. The clear topcoat gives the floor a nice, glossy finish and protects the floor from the elements.
For some stains we use a slightly different procedure. We will "pop" the grain by generously applying a stain and allowing it to penetrate the wood. Once the stain is absorbed by the wood, we will use dust rags to remove any excess stain and get a perfect finish. The first coat will be lightest in color, allowing us to see the grain in the floor. The second and third coats will be darker in color, hiding the bare floor and producing a much richer appearance. Again, dust check, final inspection. The coating process takes about 2-3 days, depending on whether it's an oil or water-based finish. We also check to make sure all the surfaces are clean, and remove any waste. Our goal is you won't even know we were there, except for the fact your hardwood floor has been transformed to your specifications and expectations.

Schedule an Appointment Today
Call Richard's Carpet + Flooring at
+1 763-757-7232
today to schedule your next hardwood refinishing service. 
How Long Does It Take To Refinish Hardwood Floors?
This is one of the most common questions homeowners ask. How long does it take to refinish hardwood floors? The length of time it takes depends on the type of finish you use. 
Specifically, what type of polyurethane you use. Oil-based polyurethane usually takes 3-5 days to refinish and water-based polyurethane usually takes 2-3 days.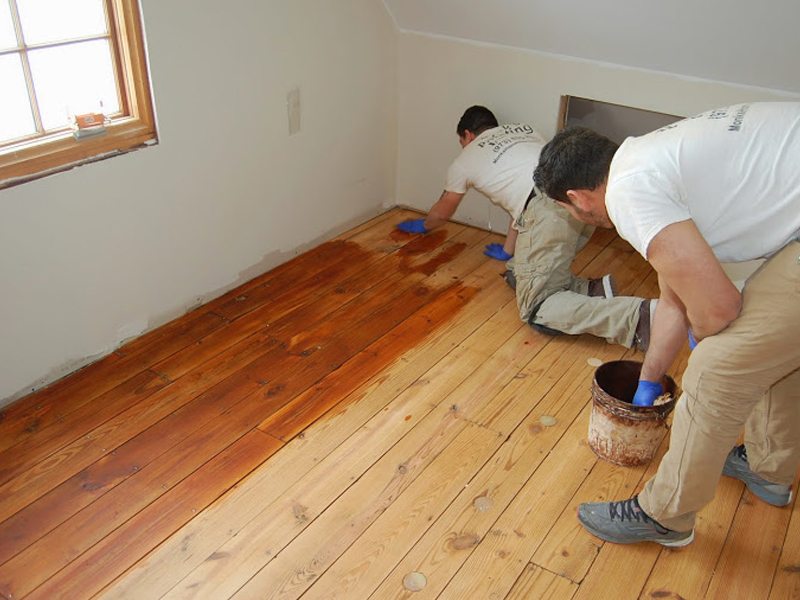 When to Refinish Your Hardwood Floors
Hardwood floors are beautiful and can last for a long time. Care and maintenance is what they require. They need to be sanded and refinished periodically. How do you know when it's time to refinish them?
Here are the top 3 signs that it is time to restore and refinish your hardwood.
If you have a lot of scratches and they wear through the stain, it's time to redo your floors. If your hardwood is one of the darker shades, the scratches will be more obvious. You don't need to worry about a few scratches, but if you have a lot , it's time to sand the floor.
2. Some Boards Are Turning Gray
It is time to refinish when your hardwood turns gray. The wood absorbs water as the protective layers get worn off. Water can come in from rain, snow, pet paws, spilled drink, or just cleaning products. The wood oxidizes when it gets wet and will become darker and darker until you fix and repair your floors. Make sure the gray areas don't absorb any more water to reduce the risk of more damage.
3. Fading From Sun Or Dullness
If you examine the floors closely you may discover they look dull, the color is off, or there is shading under mats or furniture. In this case, refinishing your floor is the way to go.The floor refinishing process will remove the top surface of the floor and allow the new stain to really pop.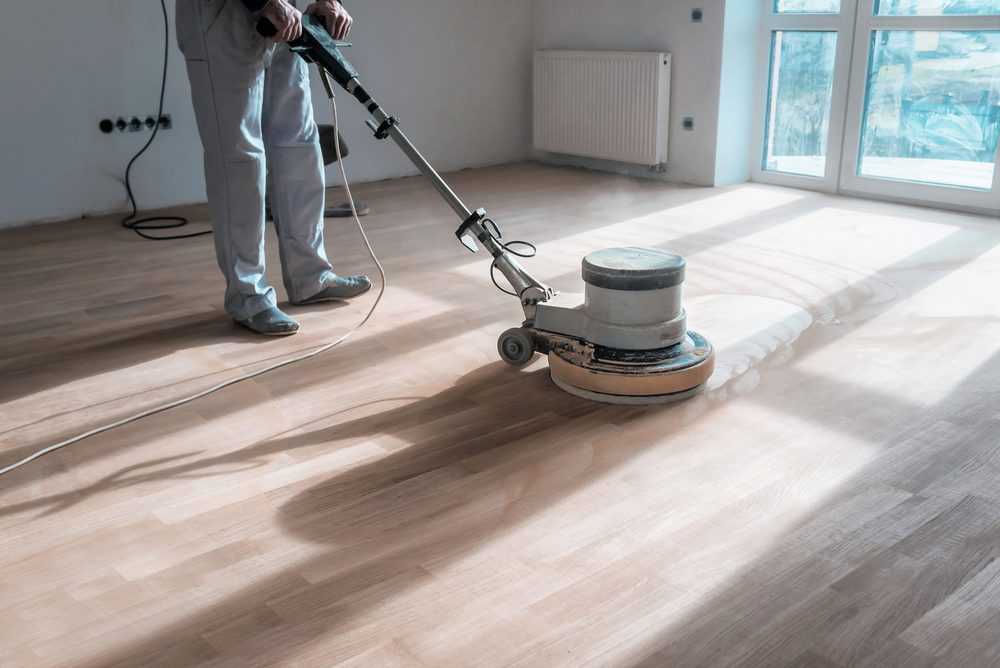 What's the Difference: Dustless Sanding Vs Sandless Refinishing
Dustless and sandless have the advantage of getting the job done, and not leaving behind any dust or sand particles that can cause allergies and other health problems. Dust, sand and airborne particles are not only a problem during the finishing of your floor, but they continue to be a problem in your home long after the job is finished.
Dustless floor sanding is a method of restoration. This removes old finish and deep stains. The wood must be taken down to its core. The exterior containment system does a great job of keeping the dust outside of your home during the sanding process. 
Sandless floor refinishing is really a touch up cosmetic only. Sandless floor refinishing is not the same as full floor refinishing. It only enhances the existing floor, it does not make it look new. It doesn't enable you to change the color of the floor, and it doesn't fix any floor damage.
How Often Should I Refinish My Wood Floors?
Wood floors are a beautiful addition to any home. They add character, warmth, and a natural look. We recommend you have your floors refinished every 7 to 10 years. This will extend the life of your floor finish and add years to the life of your floors. Our floor refinishing experts use only the finest quality hardwood floor finishes and give you several finish options, so you can choose the look that's right for your home. All of our wood-based products are environmentally friendly and safe for use on any type of indoor or outdoor surface.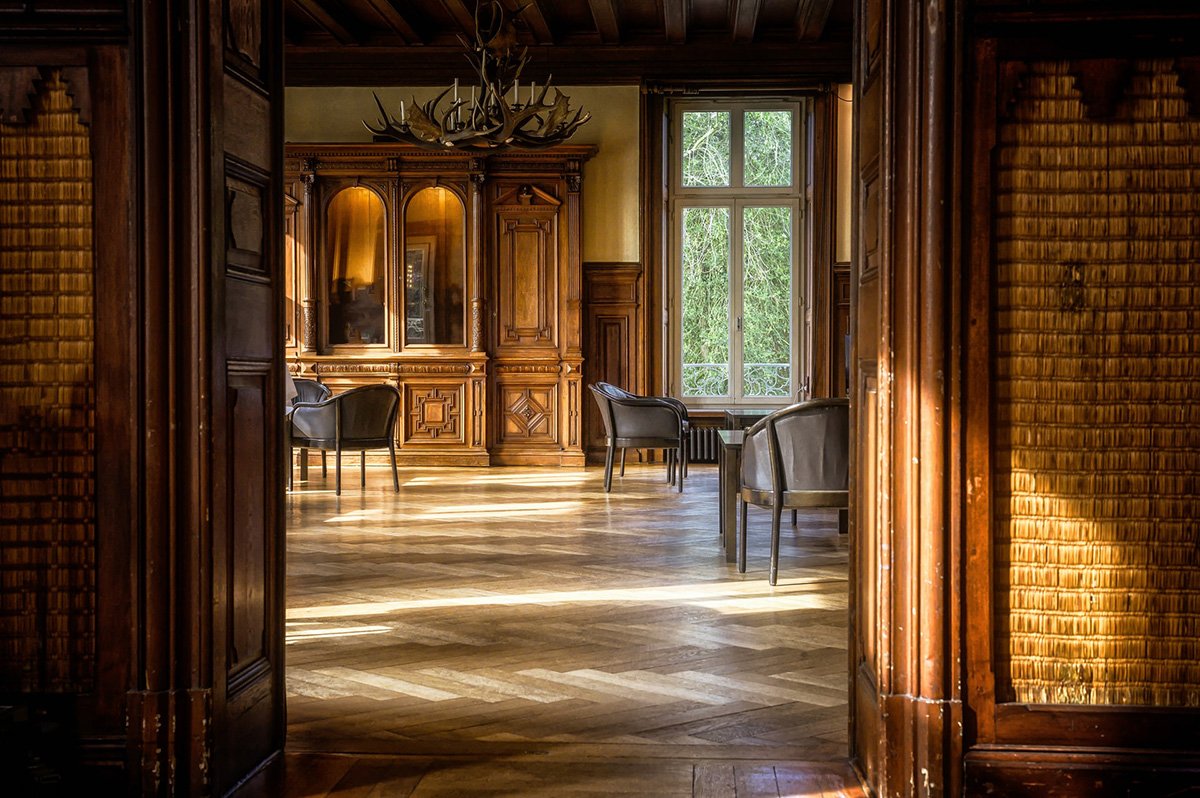 Why Richard's Carpet + Flooring
For Your Hardwood Refinishing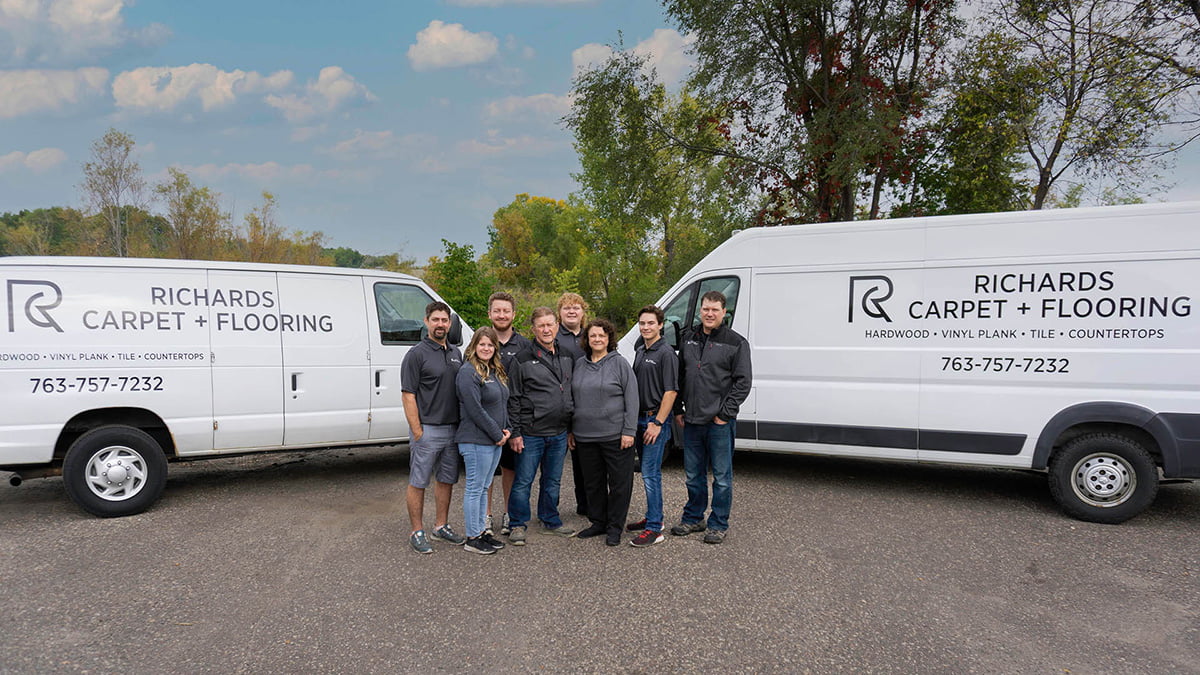 We are a full-service floor refinishing company that can offer you everything you need for a beautiful finished floor surface. 
So, if you're looking for an expert floor refinishing company in Minnesota and surrounding areas, we've got you covered at Richard's Carpet + Flooring! 
Ready for a Free Estimate?
Call us for a FREE estimate on how to get your hardwood floors looking brand new.
Get started with our online form to get a free estimate on Hardwood Refinishing